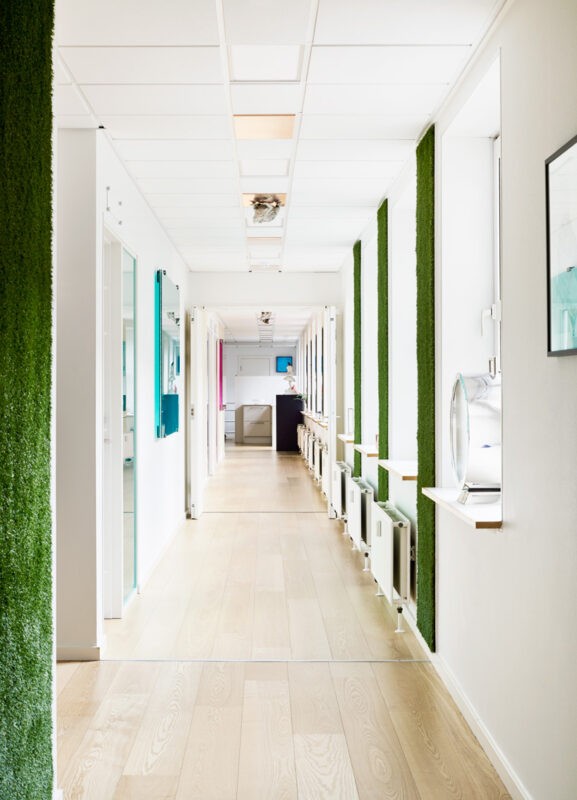 Our meeting and conference rooms are well known for the art they display and MBK is synonymous with corporate decorative art. We are often asked if we sell art by the artists whose works we display, or whether we can decorate corporate offices and homes. We do and we gladly do so. We would like to help decorate your reception, provide beautiful sound absorbing works for your canteen or supply distinctive art that you can have at home in the living room. We often discover new artists and works of art at www.galleriMBK.dk, so sign up for our newsletter if you want to be informed of the latest artists and their work as they become available.
At home
If you know something about art, you may recognise some of the best and most famous Danish artists whose works are displayed in our meeting rooms. Michael Kvium, Kurt Trampedach, Cathrine Raben Davidsen, Julie Nord and Maria Rubinke to name but a few. We also have works from up and coming artists who have not yet been discovered by the wider art market or are perhaps better known abroad.
We supply works of art by most of the artists we feature at our premises, either to individuals, art associations or companies. We are also available to help with the perfect pieces for your home, or consult with decorative art for corporate spaces. It can be a reception, a meeting room or a conspicuous gable. If you're looking to design an exquisite office interior, add a little life to the premises, create a cozy atmosphere, or simply combine beautiful art with sound absorbing panels for the canteen and meeting rooms, then just tell us, and we can share some interior decor ideas.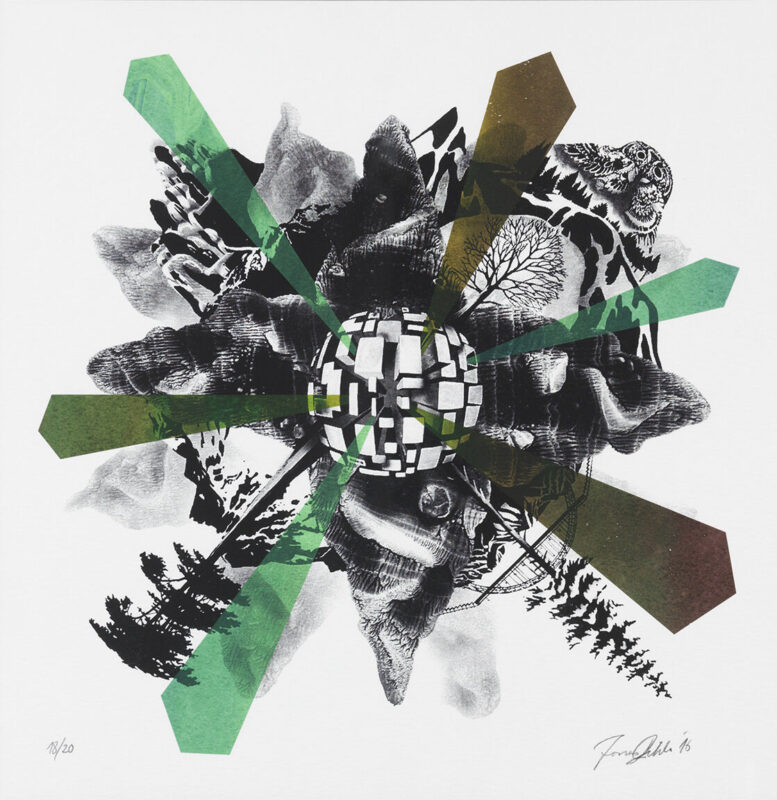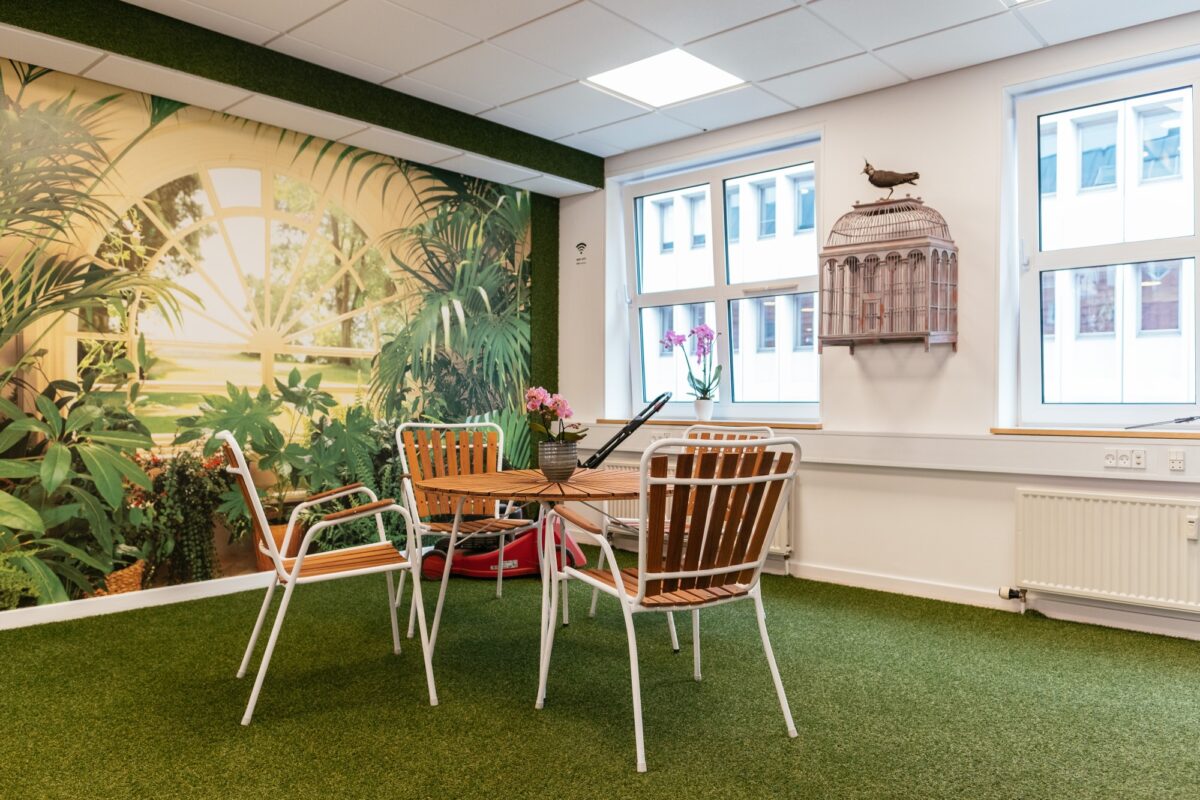 Michael Brorsen owns MBK meeting rooms and arranges our meeting, course and conference rooms, that also double as art galleries. With Michael Brorsen's own works of art and interior design, he seamlessly brings nature into the house, uses contradictions and turns the world on its head. Grass on the walls, frogs in the ceiling and a backlit, 4 meter long moss covered oak. It's really very simple. He knows the most talented artists and artisans or finds them and puts together two familiar things in a new way. The excitement for Michael Brorsen comes when he himself produces works of art or experiments with materials and tries things that no one has attempted before.
Turning things upside down
It all starts, for example, with a question: If a tree came flying and landed on our rooftop terrace with it's roots upwards, how would it look? From there it is time and craftsmanship. Find a large cherry tree in Southern Denmark, dig it up by the roots, have it lifted onto the roof without destroying the roots, turn it over and place it on the rooftop terrace. Then it seems obvious to use a mirror to create an optical illusion. How many of our guests will see it turned upside down with the roots up? Certainly not many, but it is fun to see if it can be done in reality, do something that cannot be Googled because no one has done it before. It's also delightful to create ideas that only the most attentive of guests discover. Our premises should be a place where you can explore.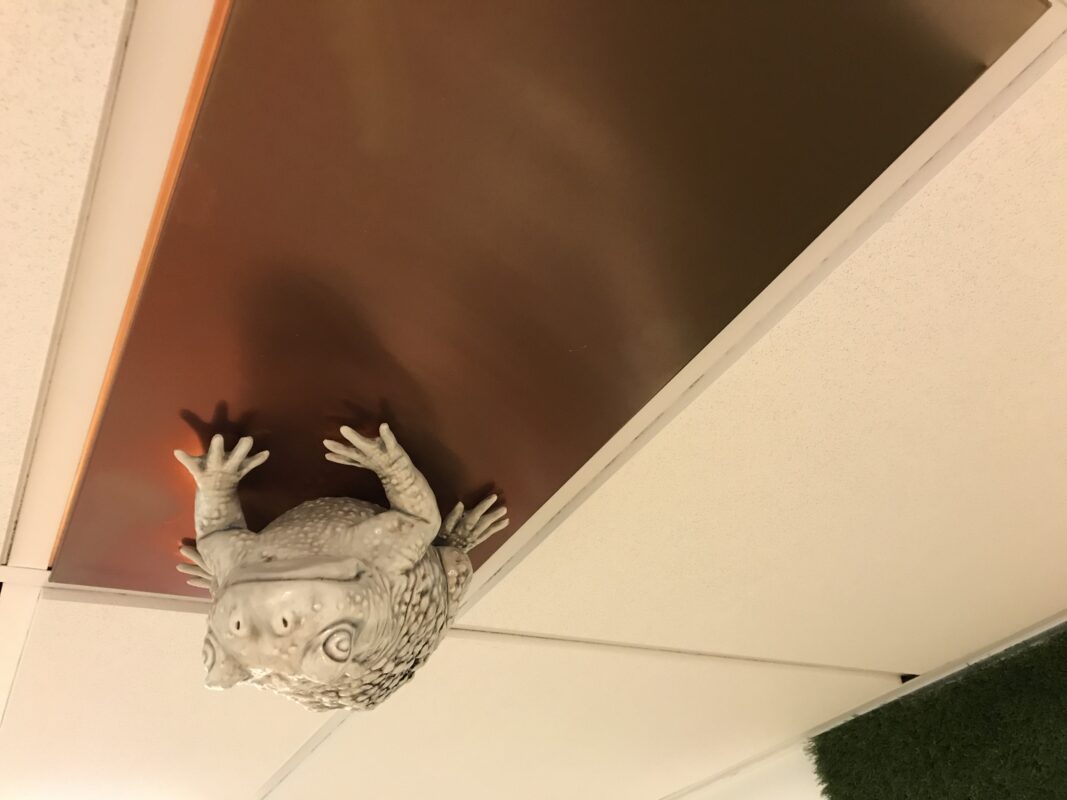 Atmosphere and themes of interior design and art
What do we need for people to feel good? We use art, music, light, colours, variety and islands to create coziness and a good atmosphere. Elements can be subconsciously picked up, creating a good atmosphere and a desire to learn. Art can be professional and warm at the same time.
Most of our ideas are about putting together a few items or using material in a new way and trying to make it possible in reality. But sometimes the idea is a theme or an atmosphere, and then a whole room is decorated in that mood or with that theme. For example, the Japanese feel on the 3rd floor, from creating a yellow wall with foil that gives the same tranquility and harmony as a Japanese garden. A sense of Greenland in a room on the 2nd floor, Pop Art in another, while room 11 is the Gold Room.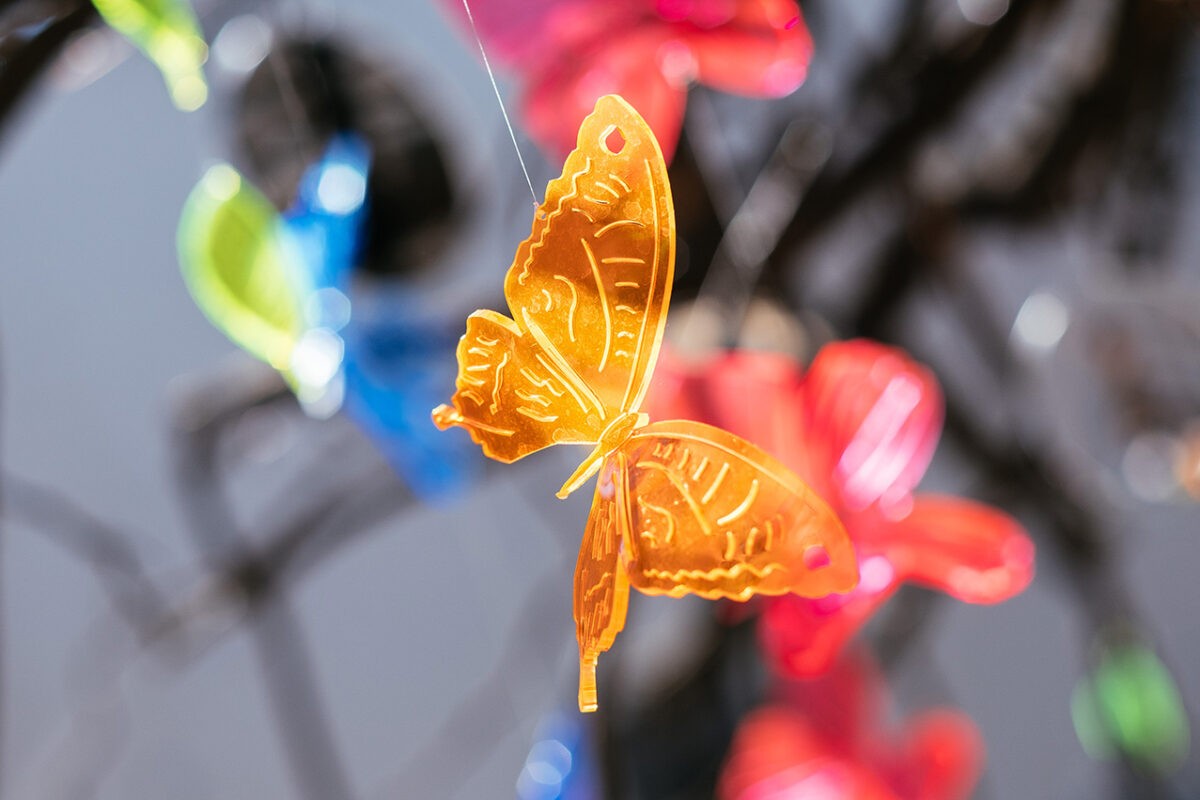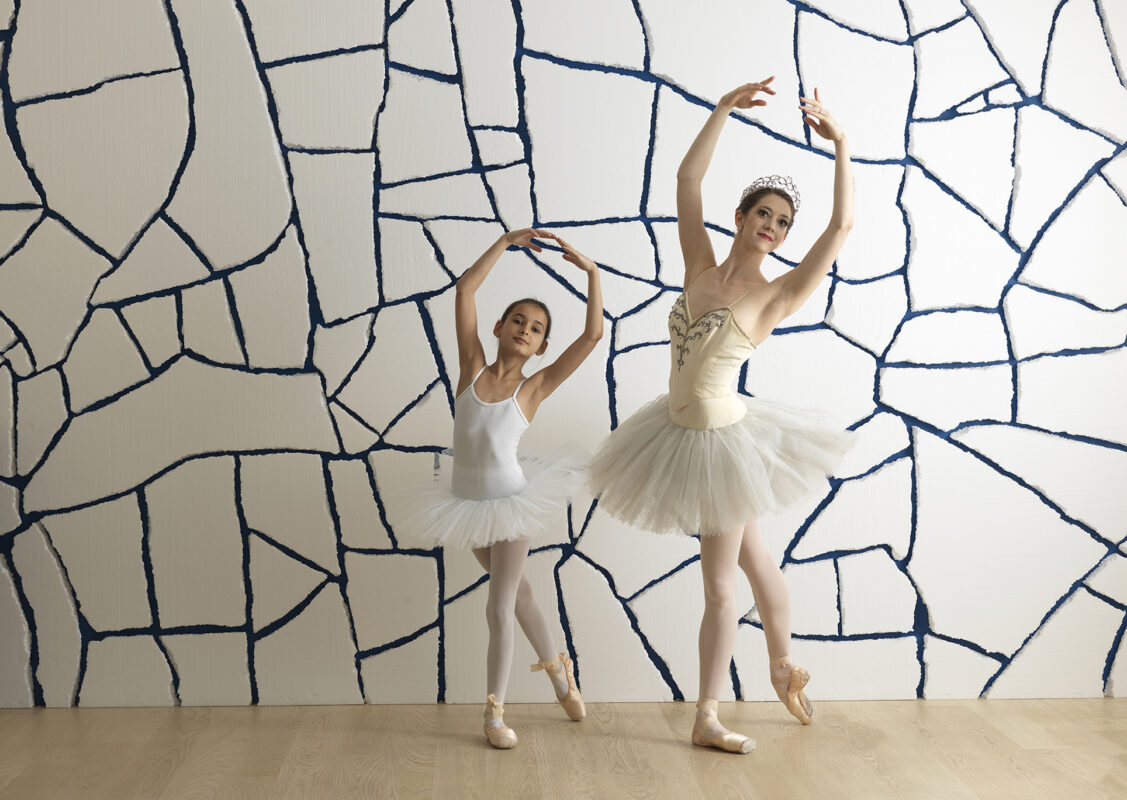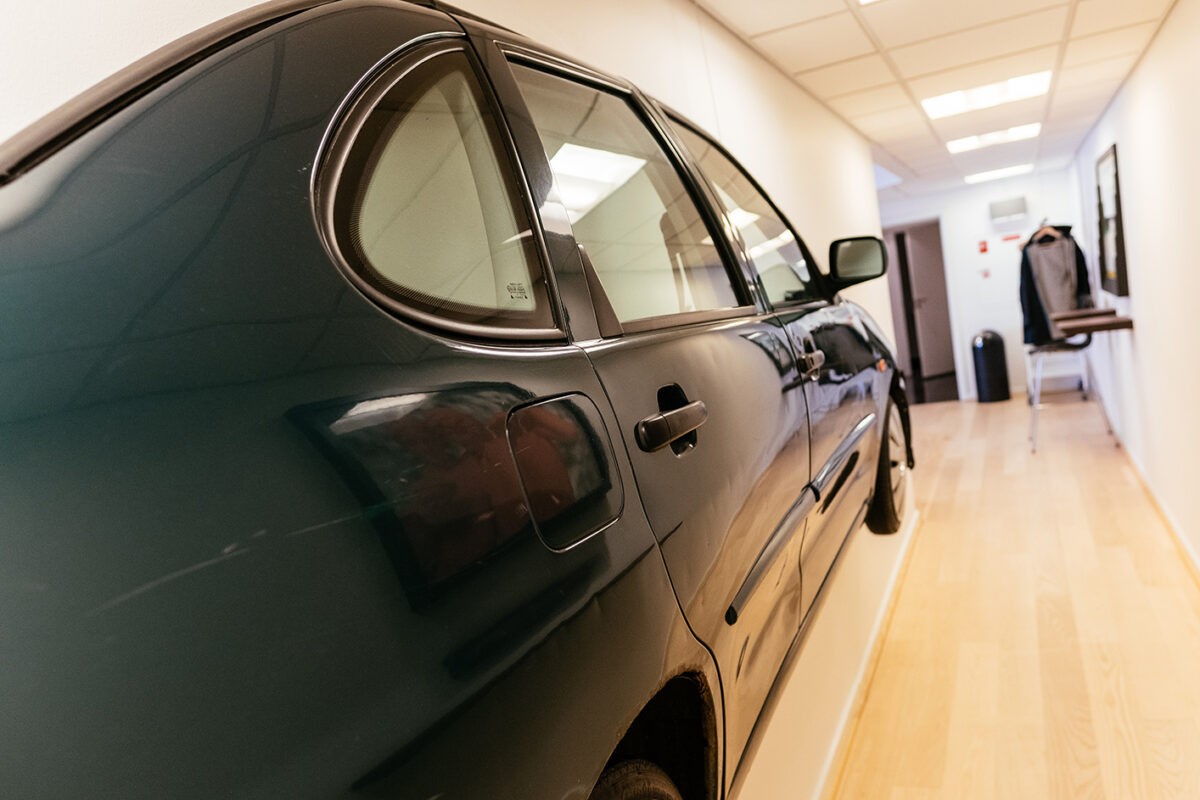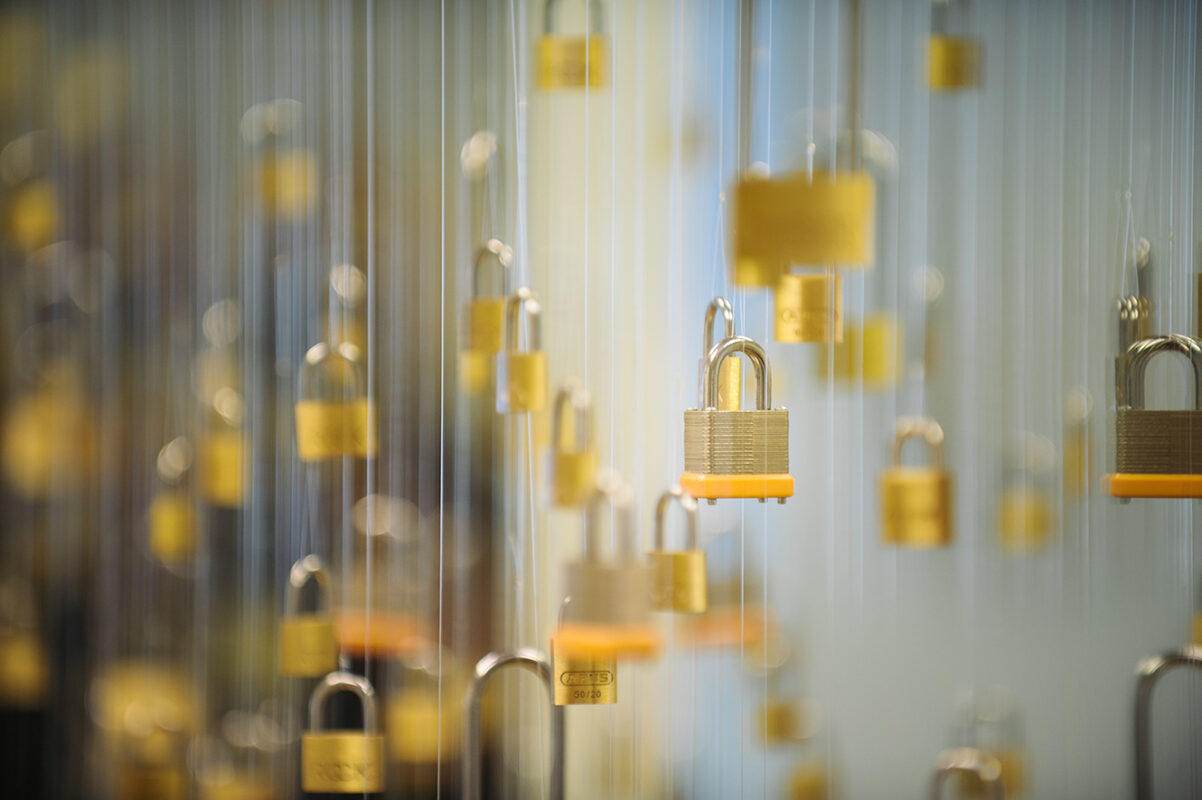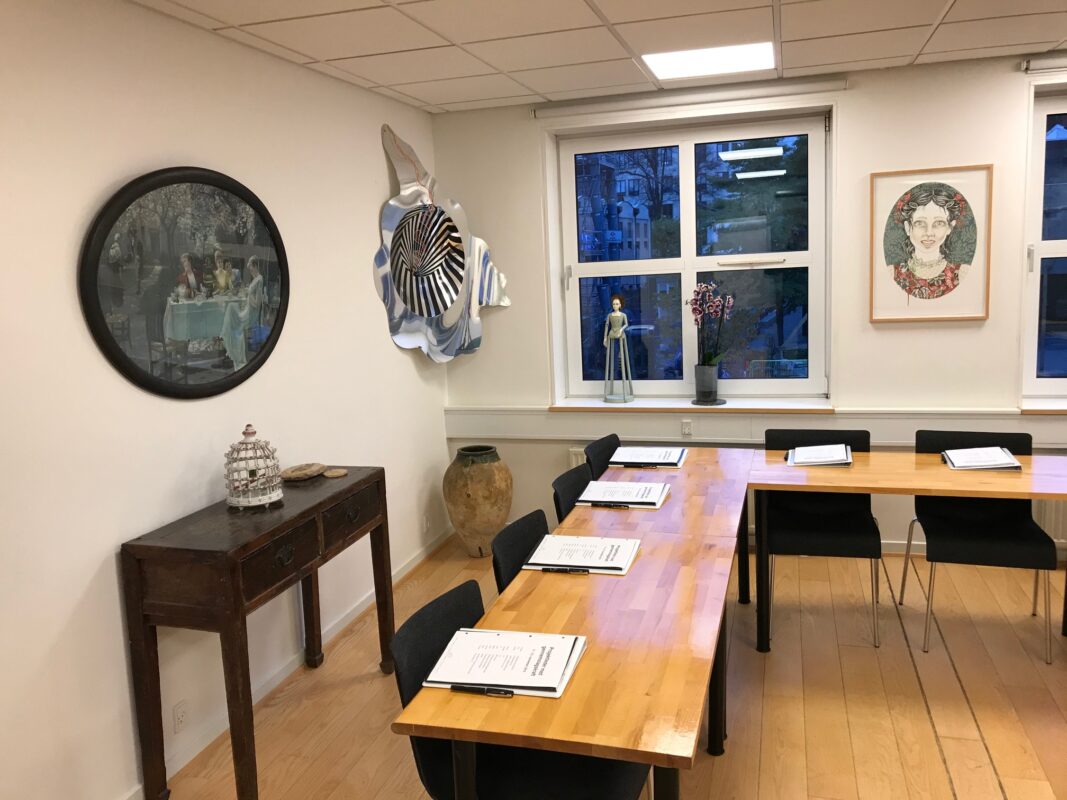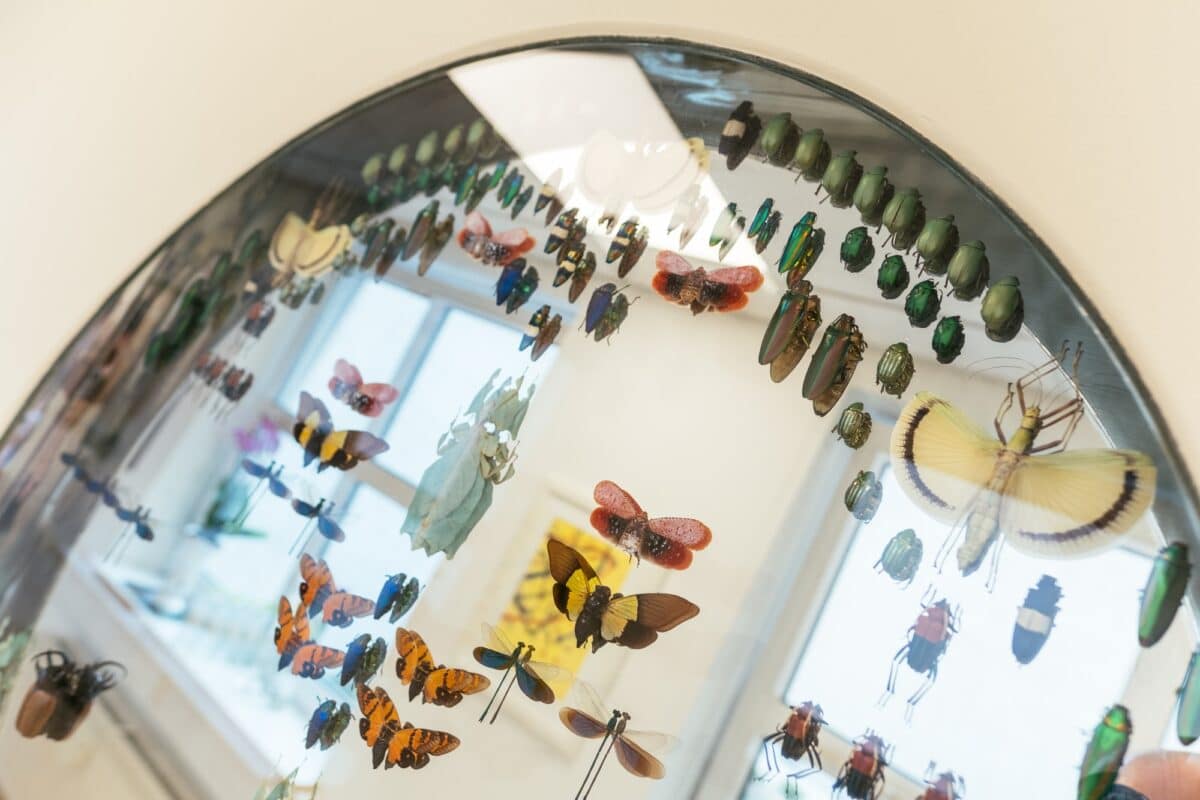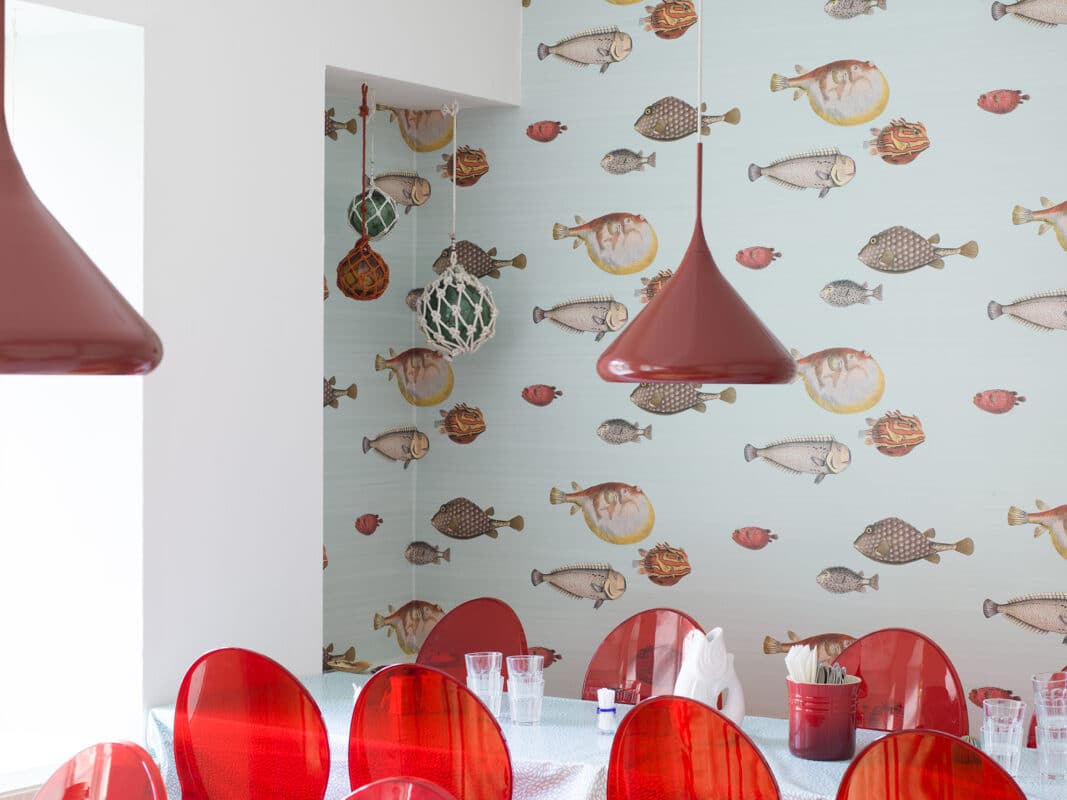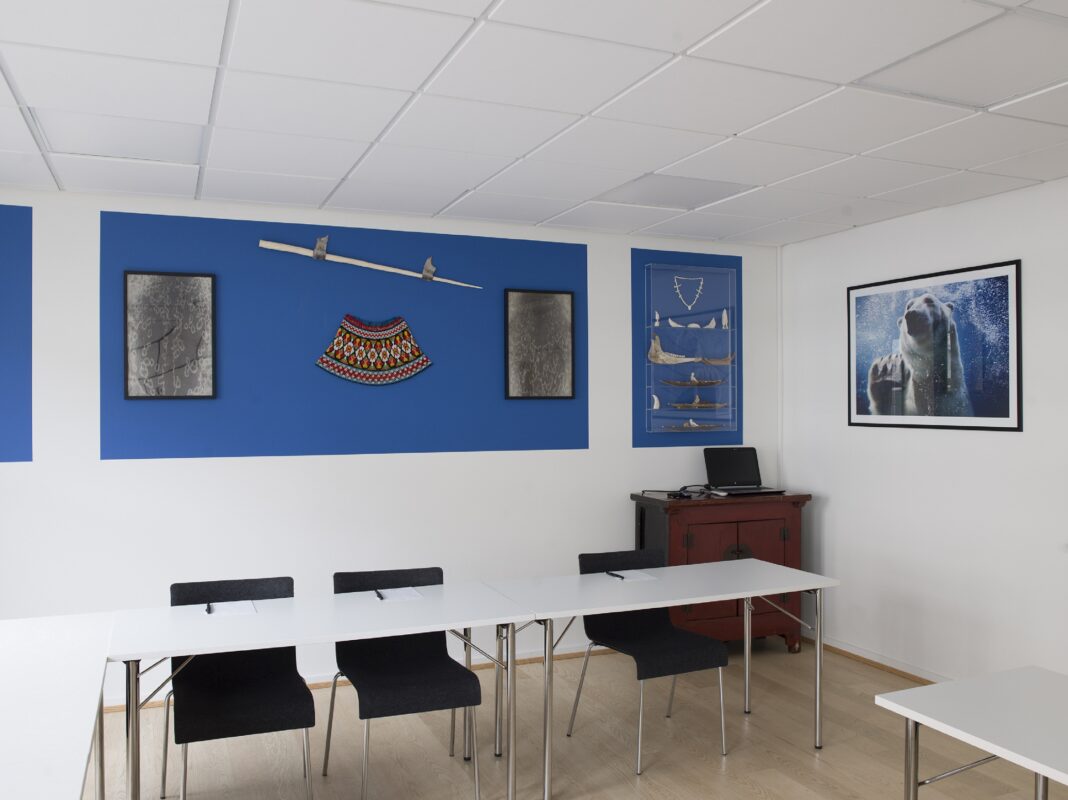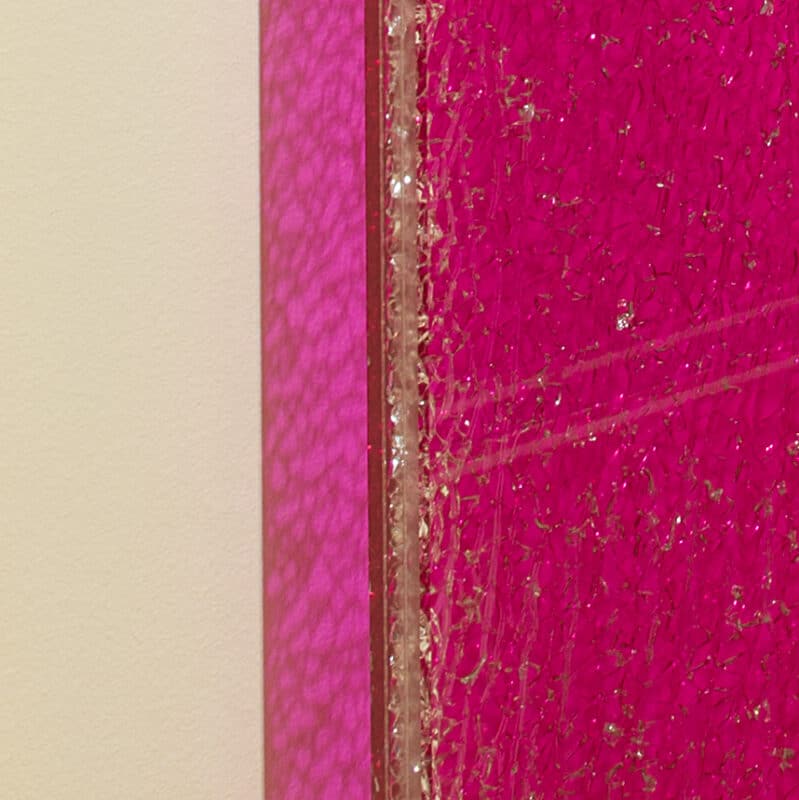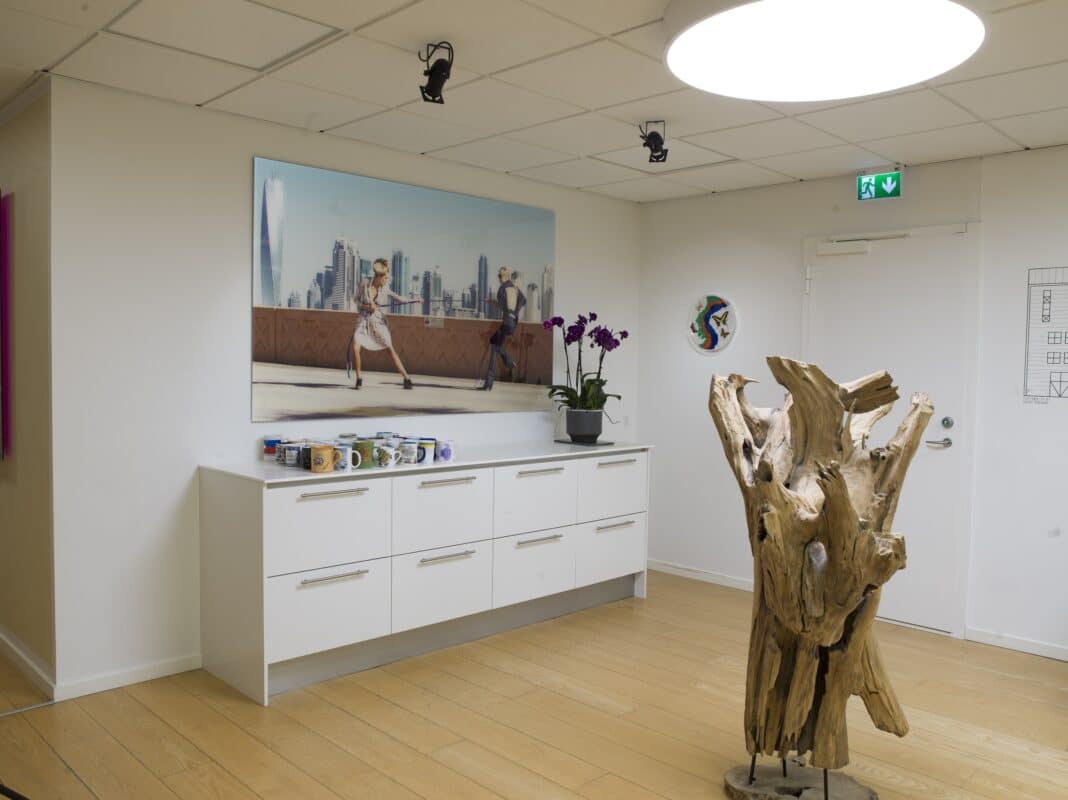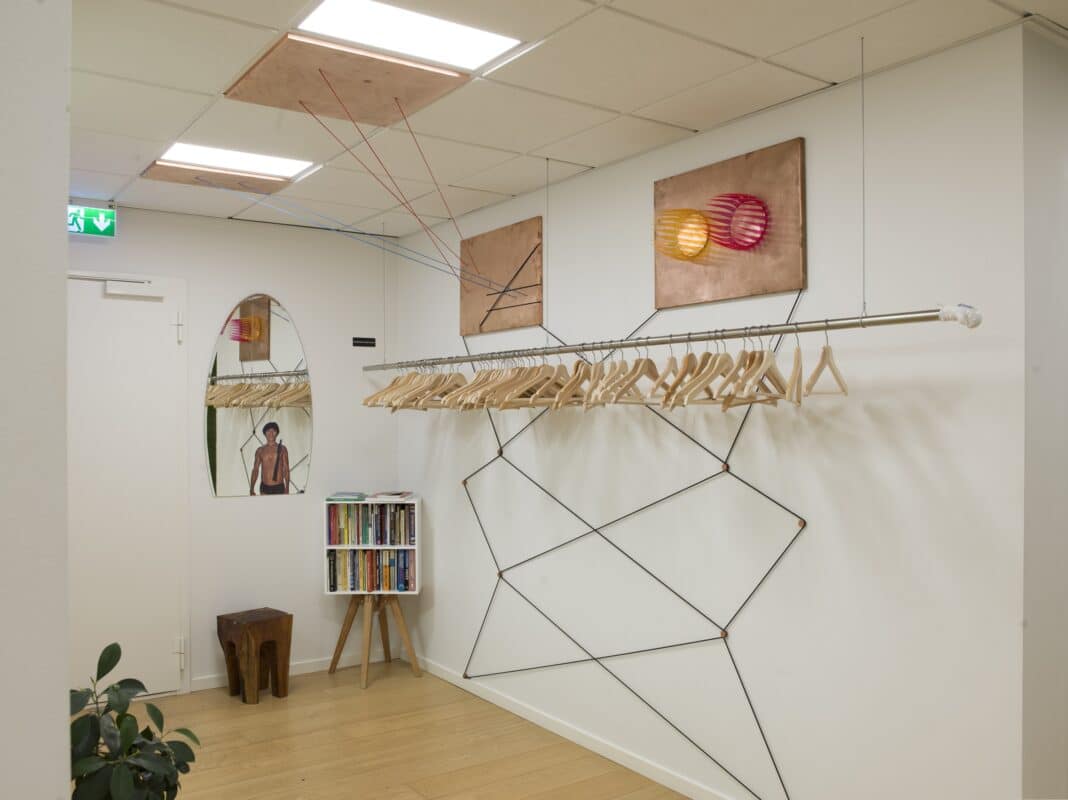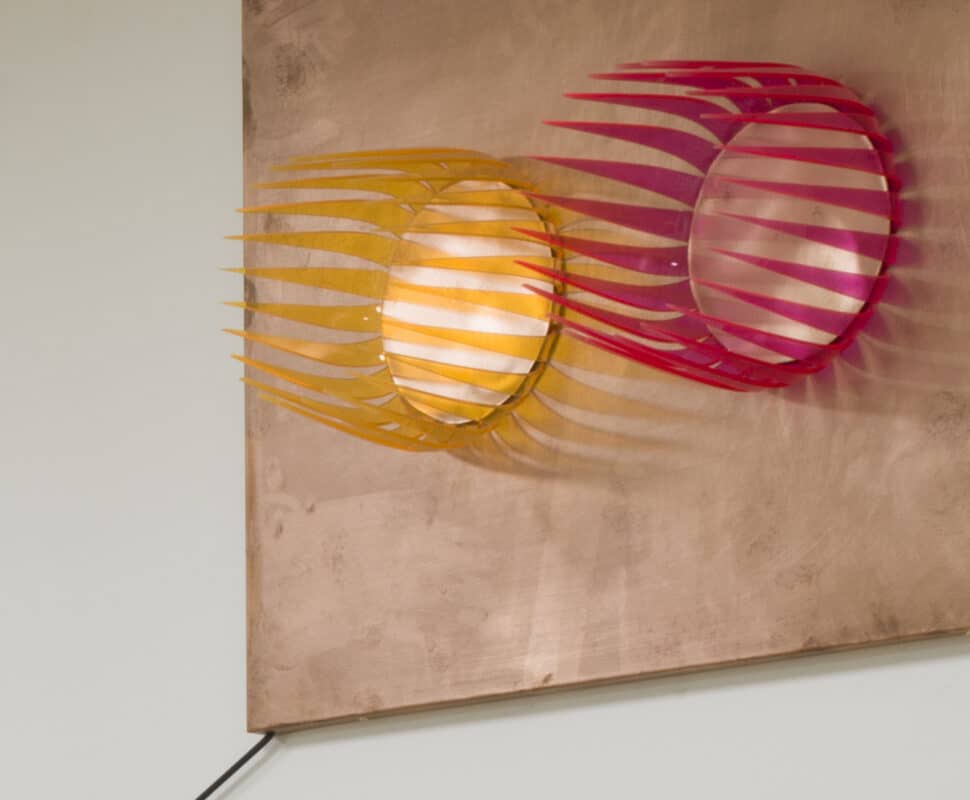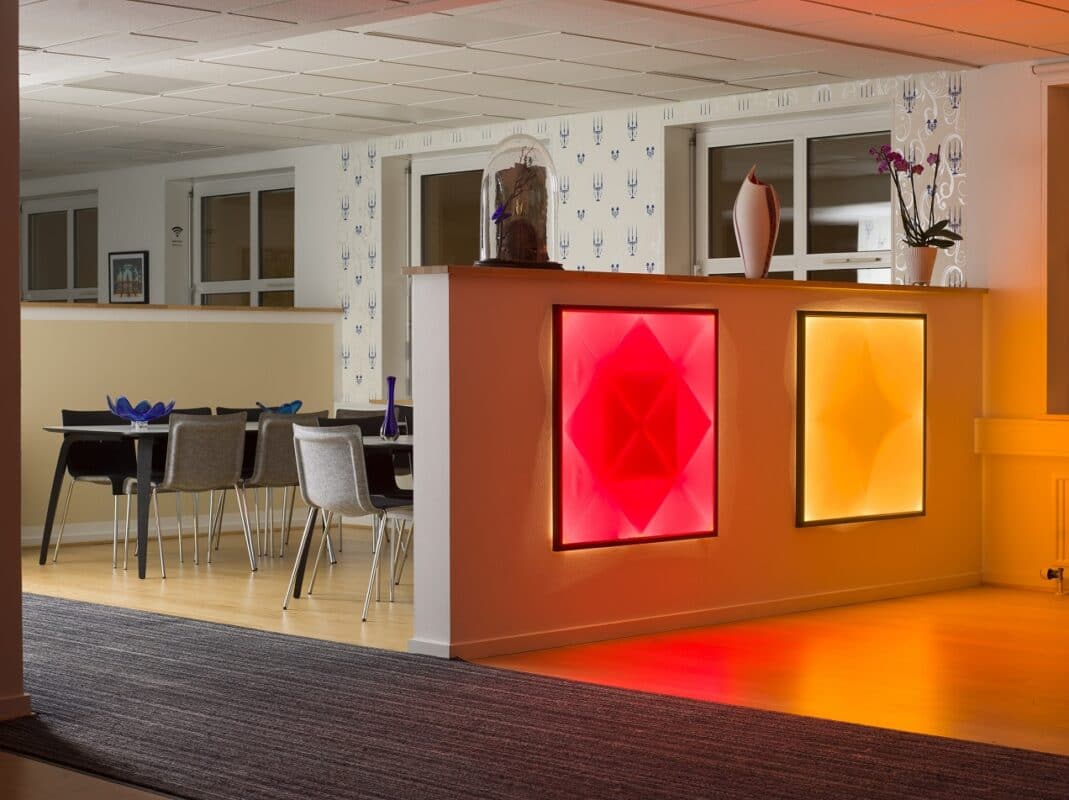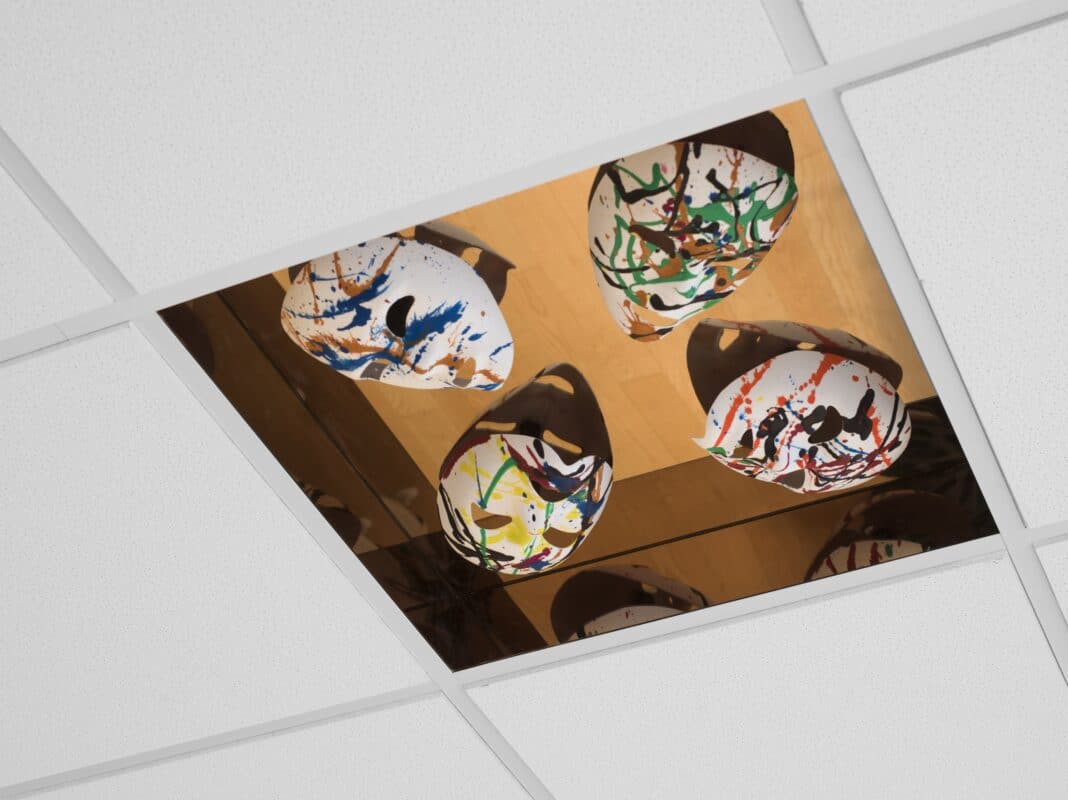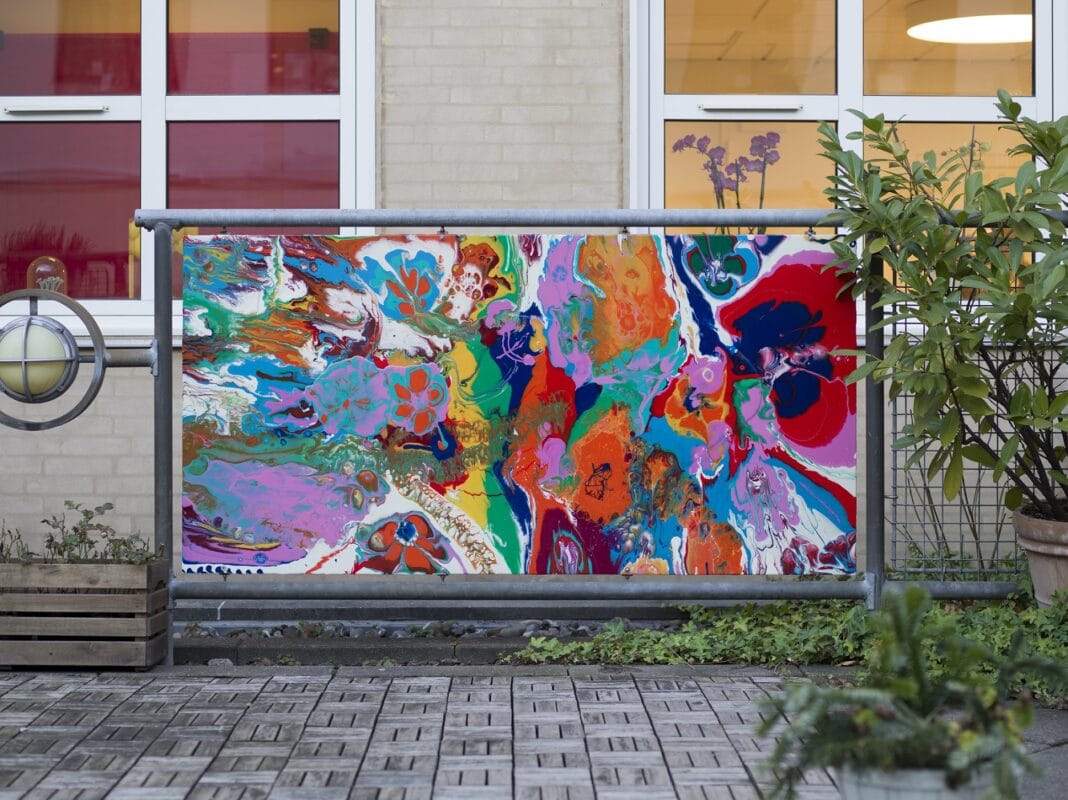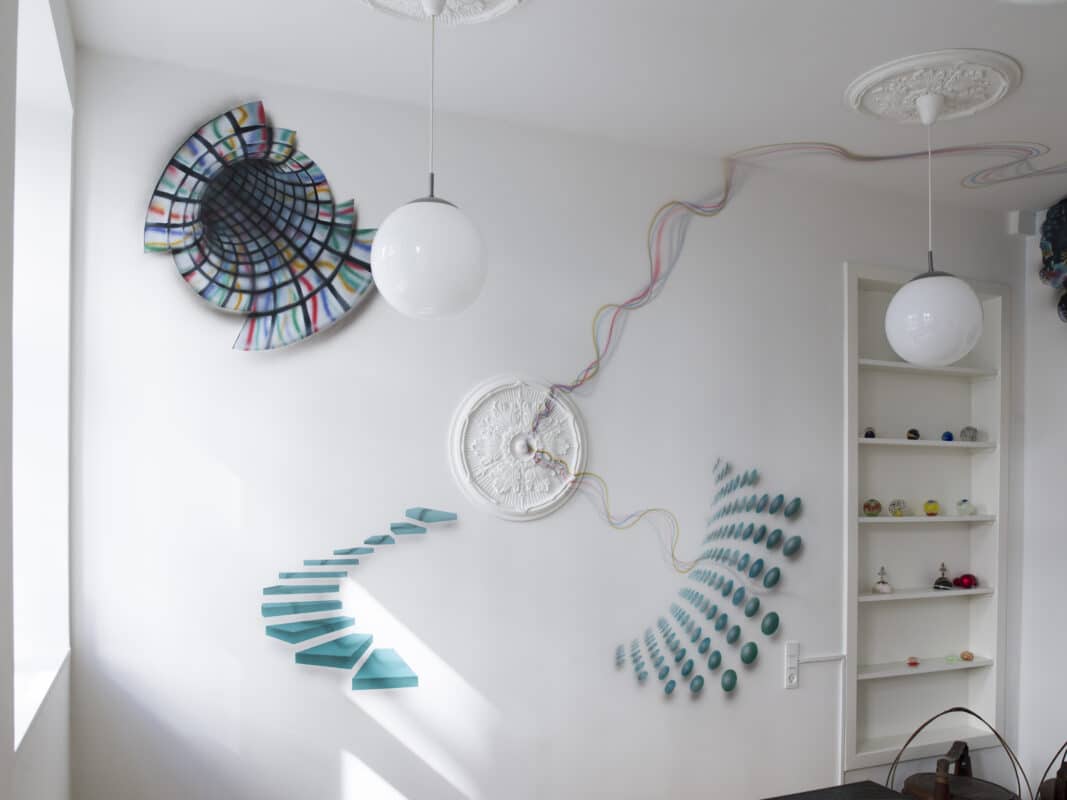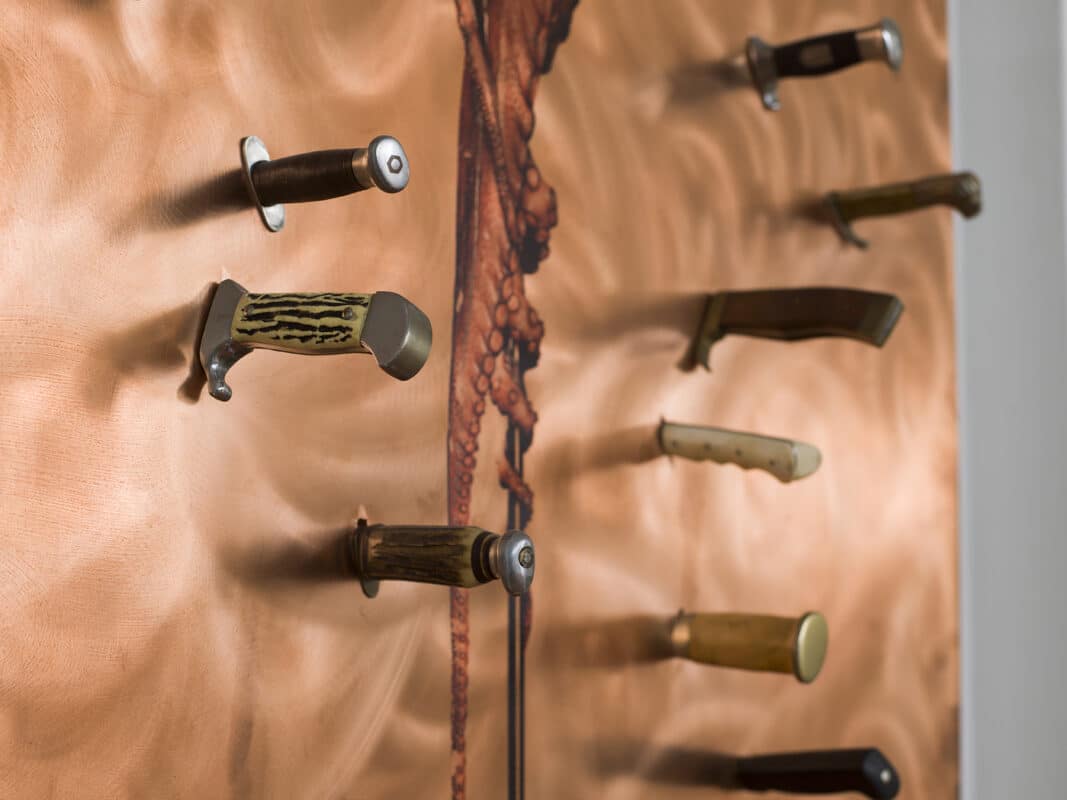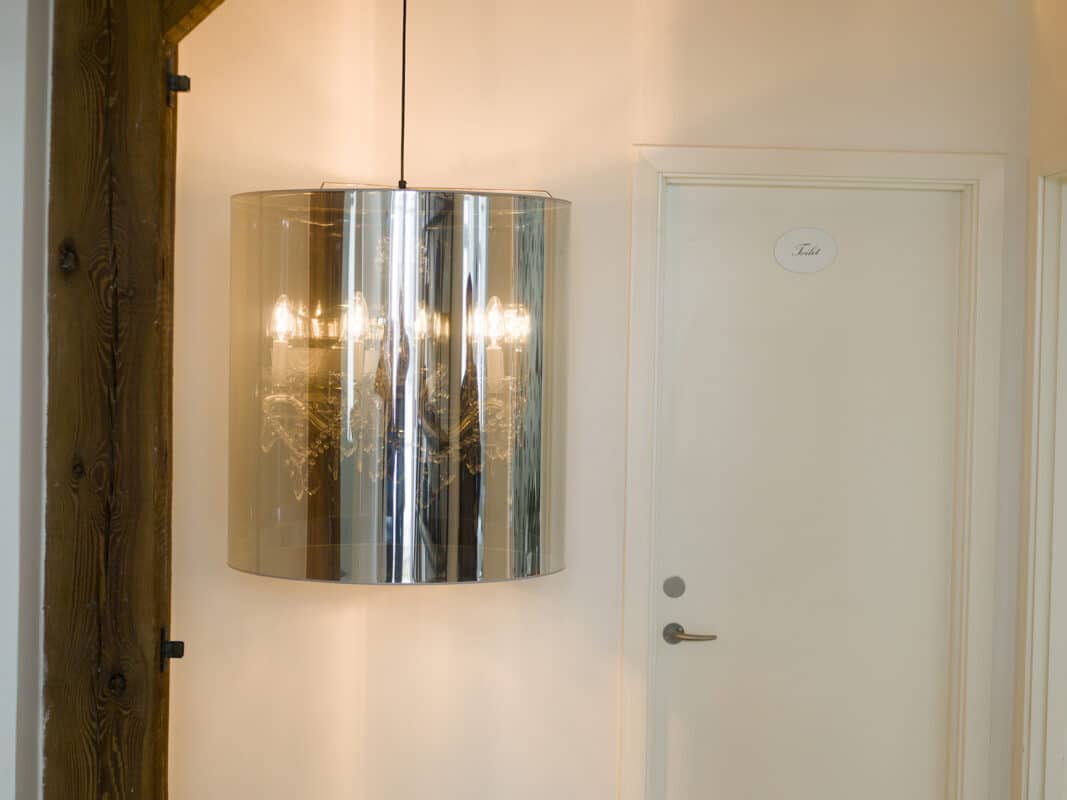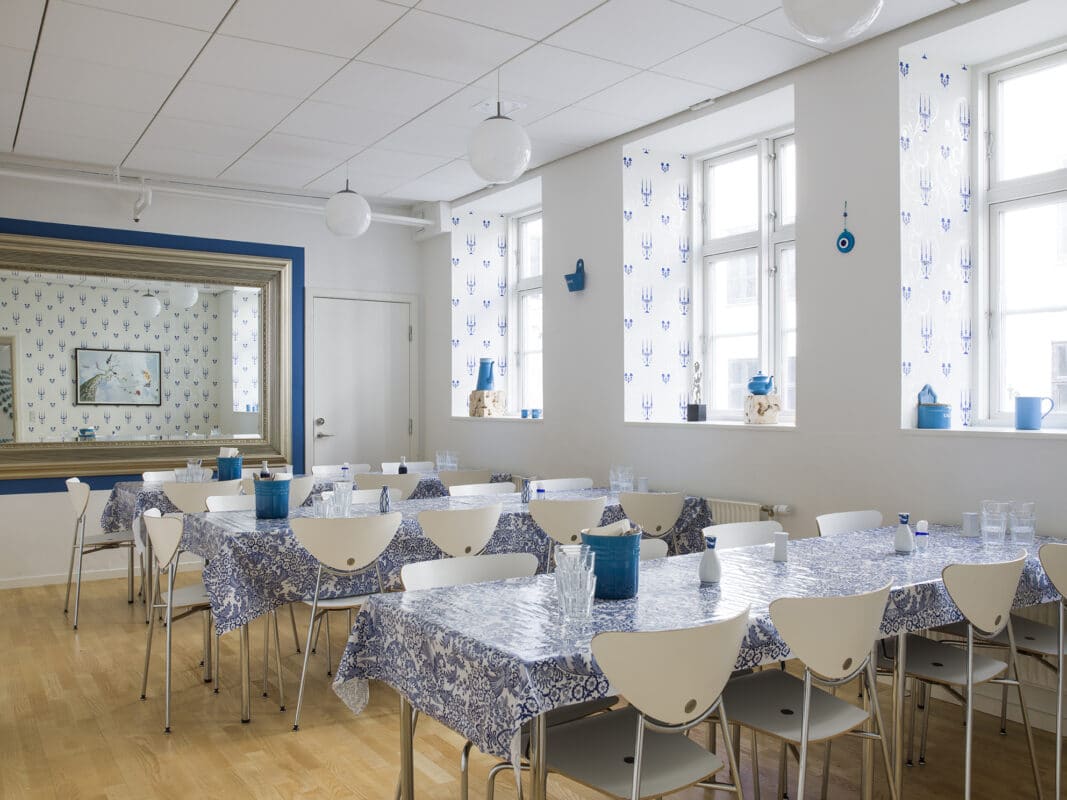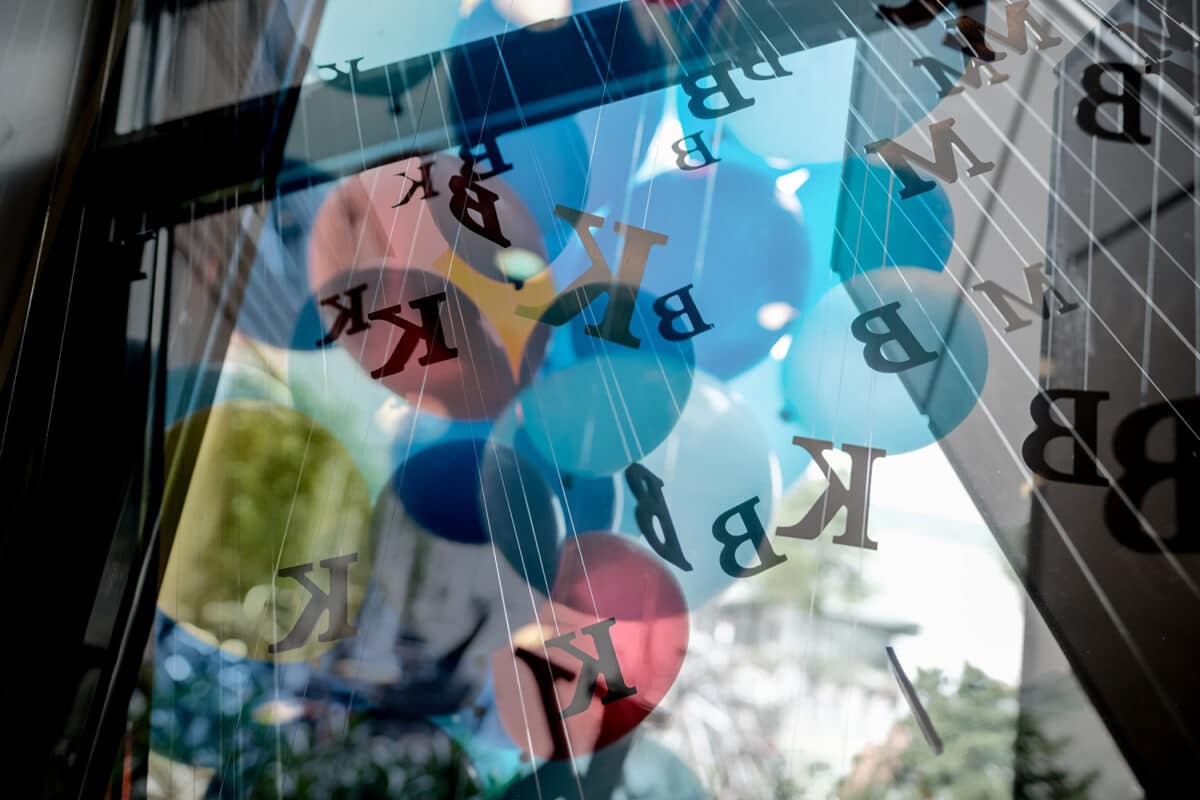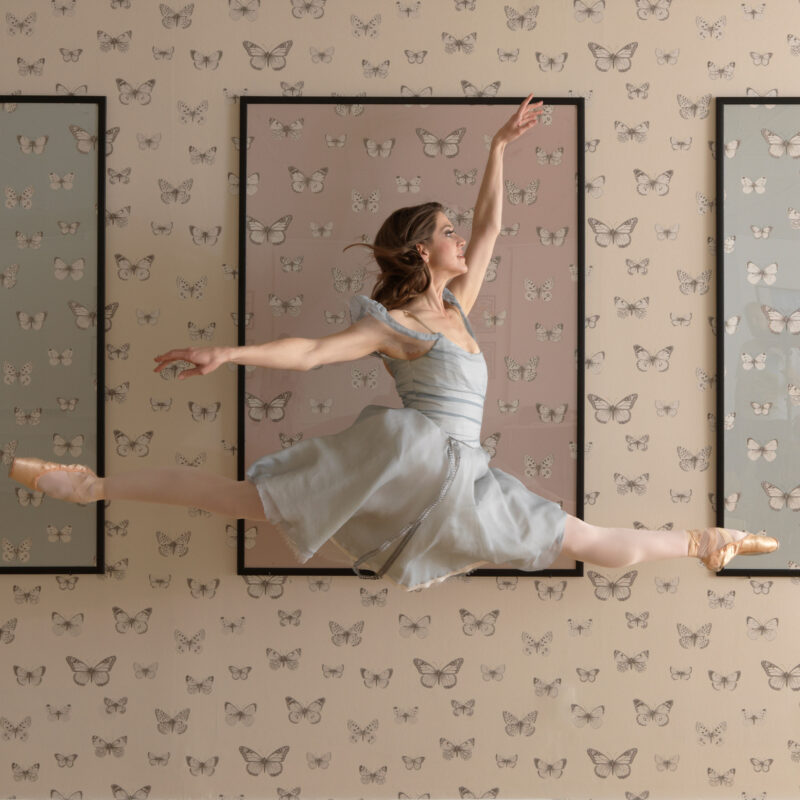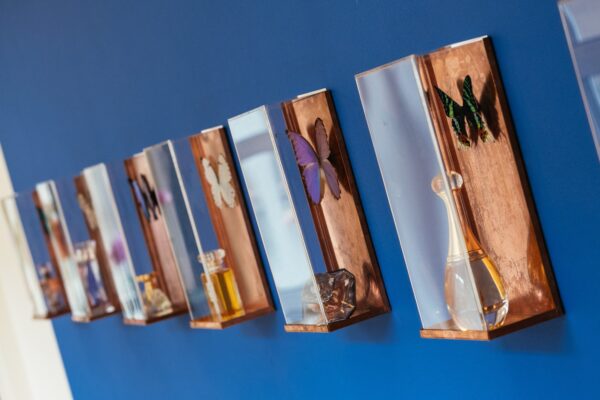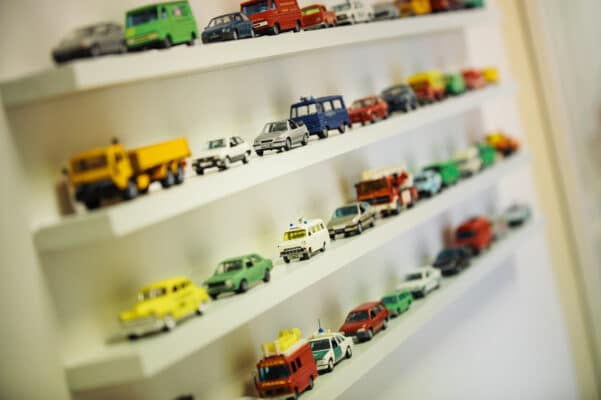 Masculine and feminine
Jagtstuen, the trophy room on the first floor, is very masculine. Everything in the room is square, there are pieces of natural timber on the walls and Arne Jacobsen Series 7 designer chairs. Everything in room 3, on the other hand, is very feminine. Round works of art, the birds have been released from their cages, the wallpaper is soft and beautiful, the table is art deco with round shapes and the clock is knitted.
The cars on the 1st floor have been part of MBK Conference Center right from the start and at the same time a masculine symbol. The perfumes came later as the feminine counterpart to the cars. All perfumes have got exactly the butterfly that fits. Now every single perfume has its own butterfly, is laid in copper and has a blue background as a frame.