We can focus on decorating walls or mix it up with sculptures. We want to know your wishes for decoration and art, so that we can make art and your workplace both beautiful, unique and targeted to your corporate culture, so that you send the right signals to your employees and customers. We can guide you all the way through the process and provide the best quality in both art and mounting. We have the best artists and skilled artisans, so we can provide you with a totally unique professional corporate decoration. If you have a restaurant or a hotel, you may want to make the surroundings Instagram friendly and we can help you with that too.
We can make sure that your customers feel welcome, get a good impression and feel the positive atmosphere when they visit you. We can make sure that employees feel valued by working in beautiful rooms and get to experience an excellent working environment. We can make sure that your environment inspires and promotes creativity and motivation.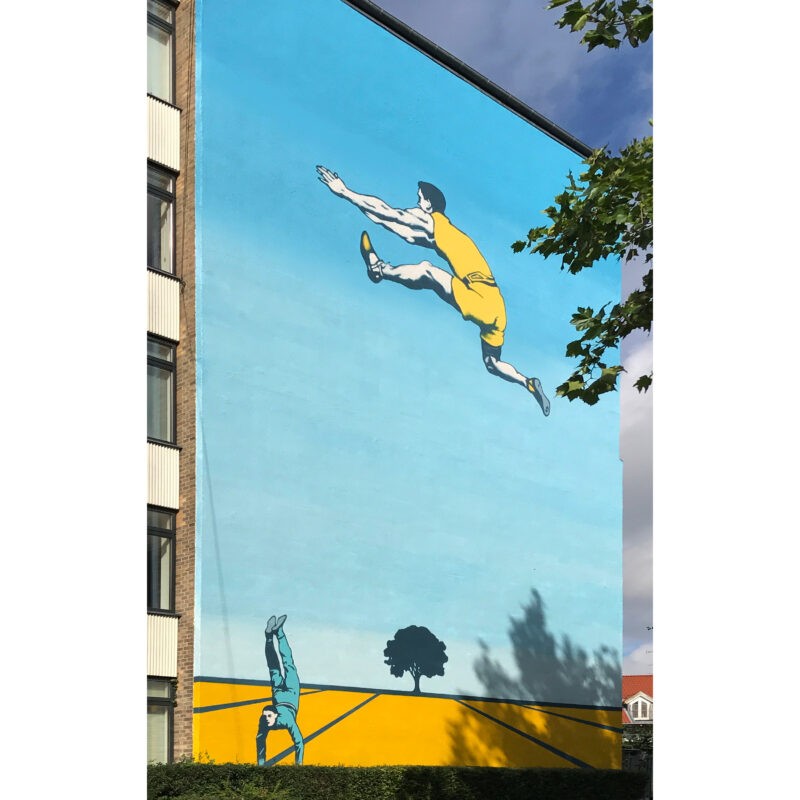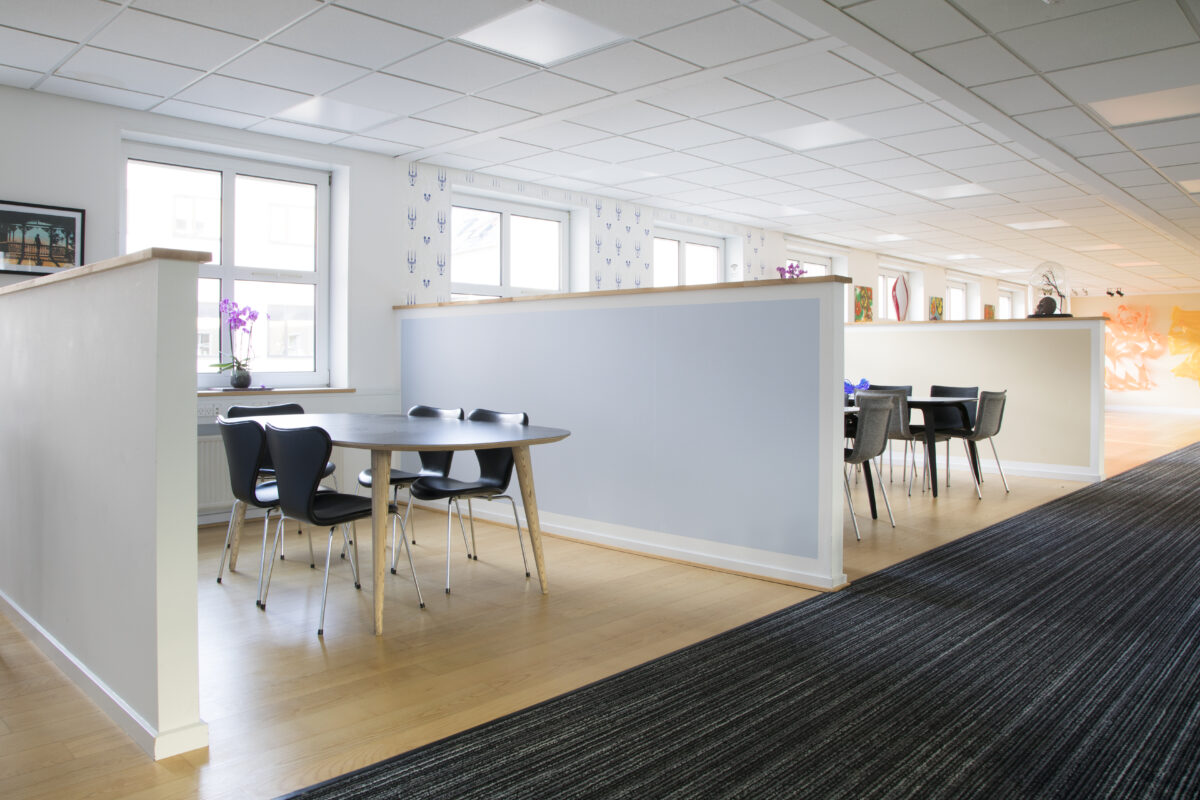 Corporate decoration at your premises
Art can create a particular ambience and make a cold, uninspiring room, personal and welcoming, simply by decorating and furnishing it in the right way. For example, a large open office can achieve a much better working environment by using large light boxes or noise-absorbing paintings as room dividers. If you want to utilise our extensive experience and make some suggestions for decorating your premises, we would love to hear about your wishes and needs. Or perhaps you already have some thoughts and would like our ideas as to how your corporate decoration could be developed. Maybe you already have some art and need suggestions on pieces that harmonise or even synergise with your existing collection.
We can design your corporate decoration based on the size and structure of your premises, whether you want acoustic art, whether you want to keep the colours subdued, black and white or desire a more vibrant and lively appearance, how you want the light, your company values and your budget.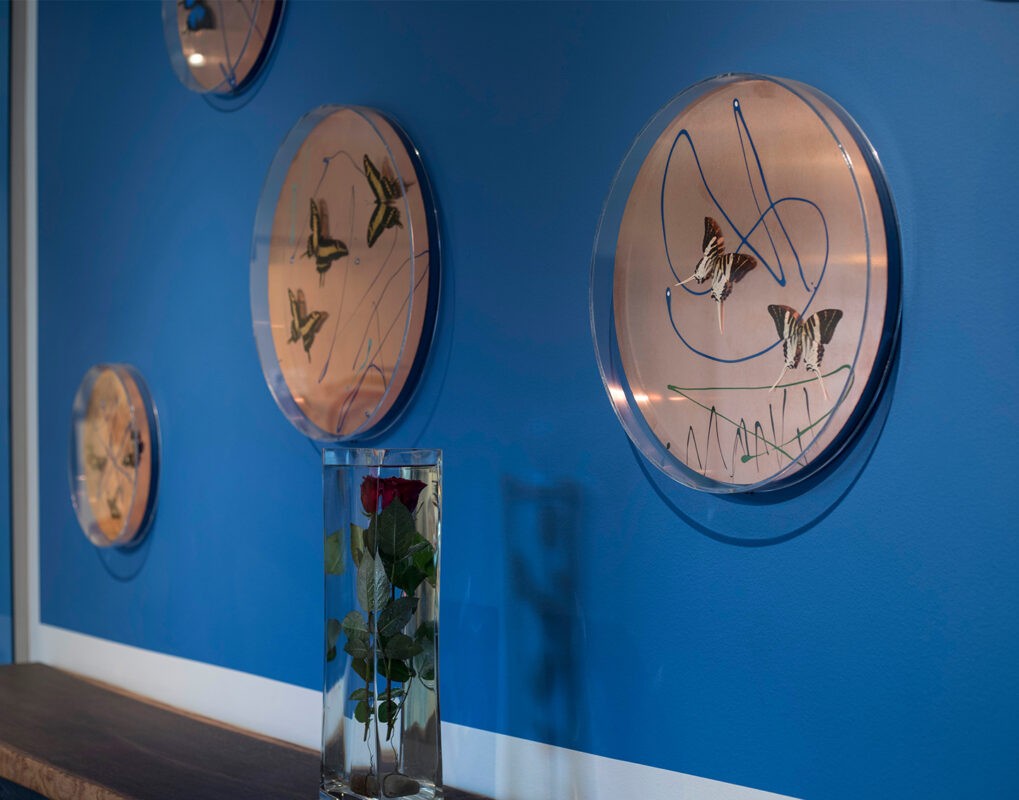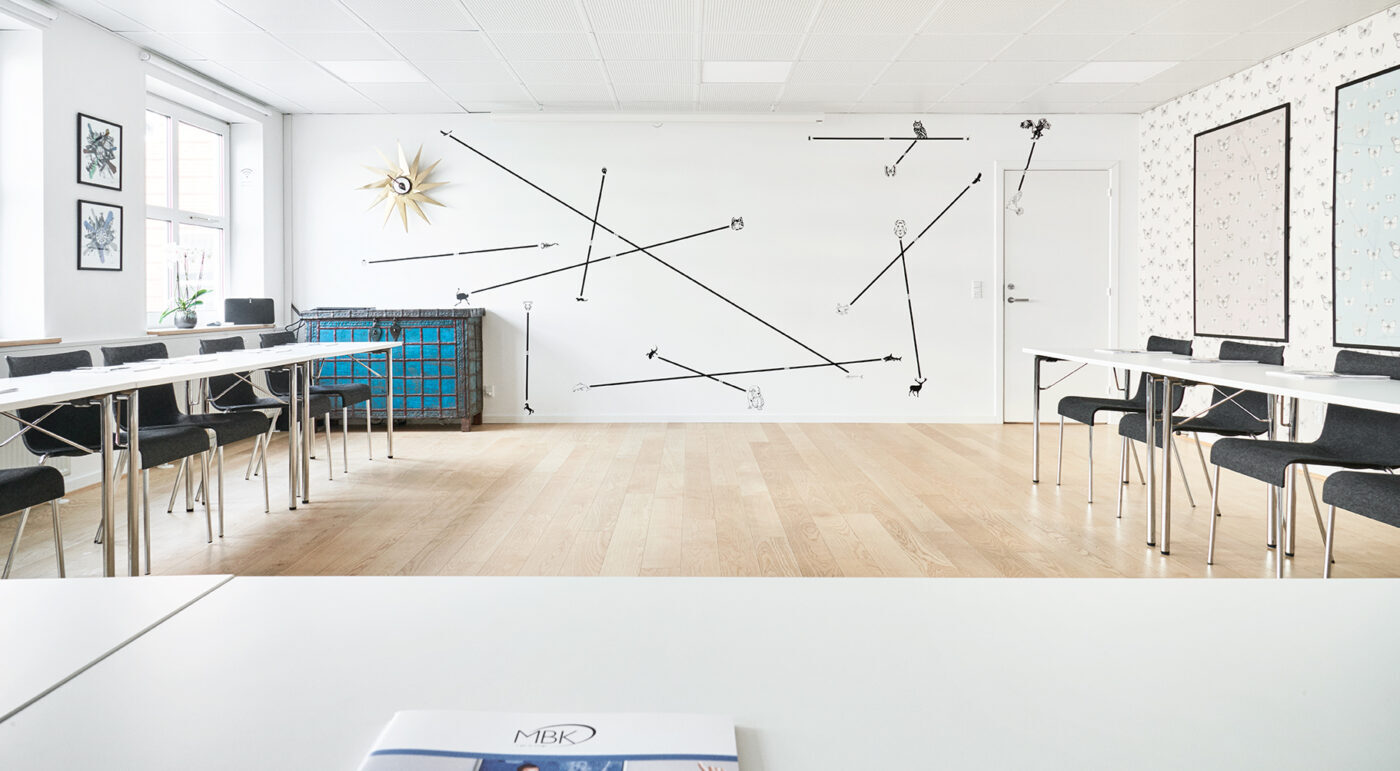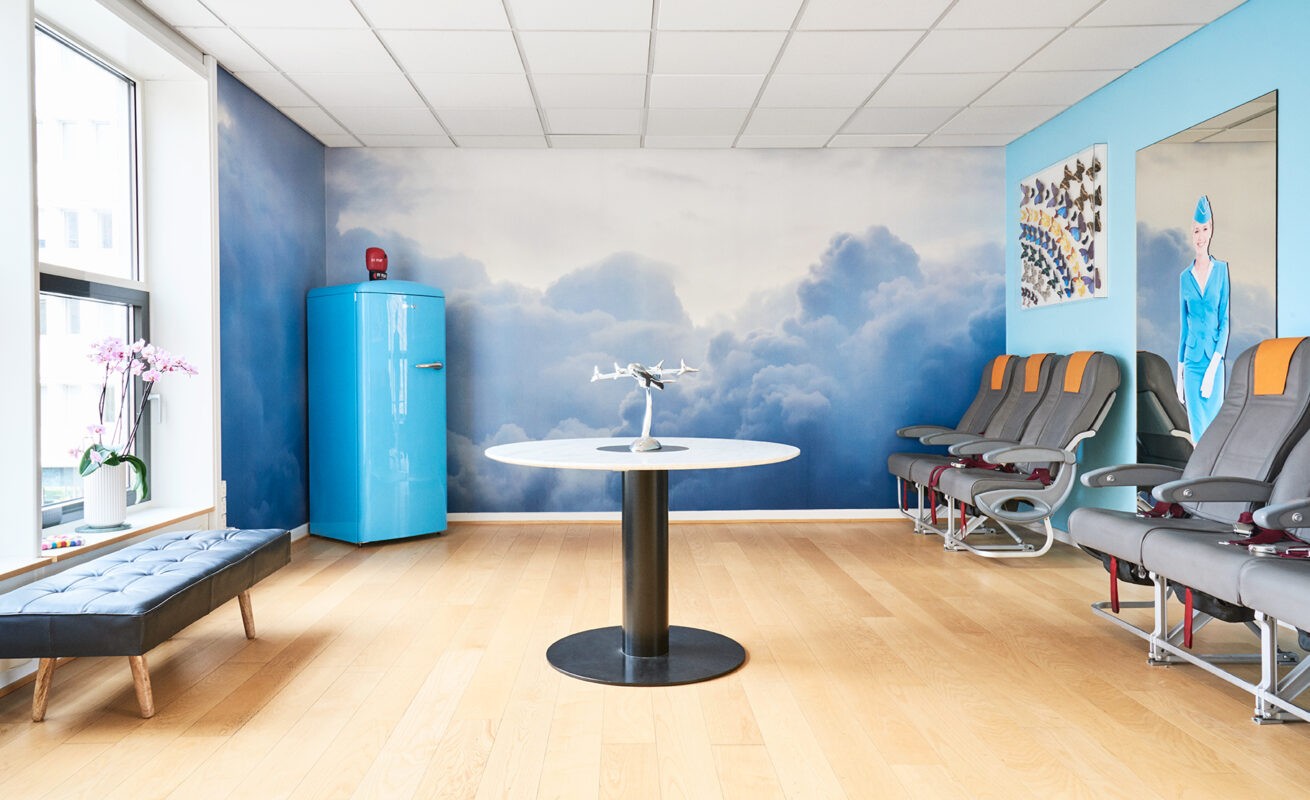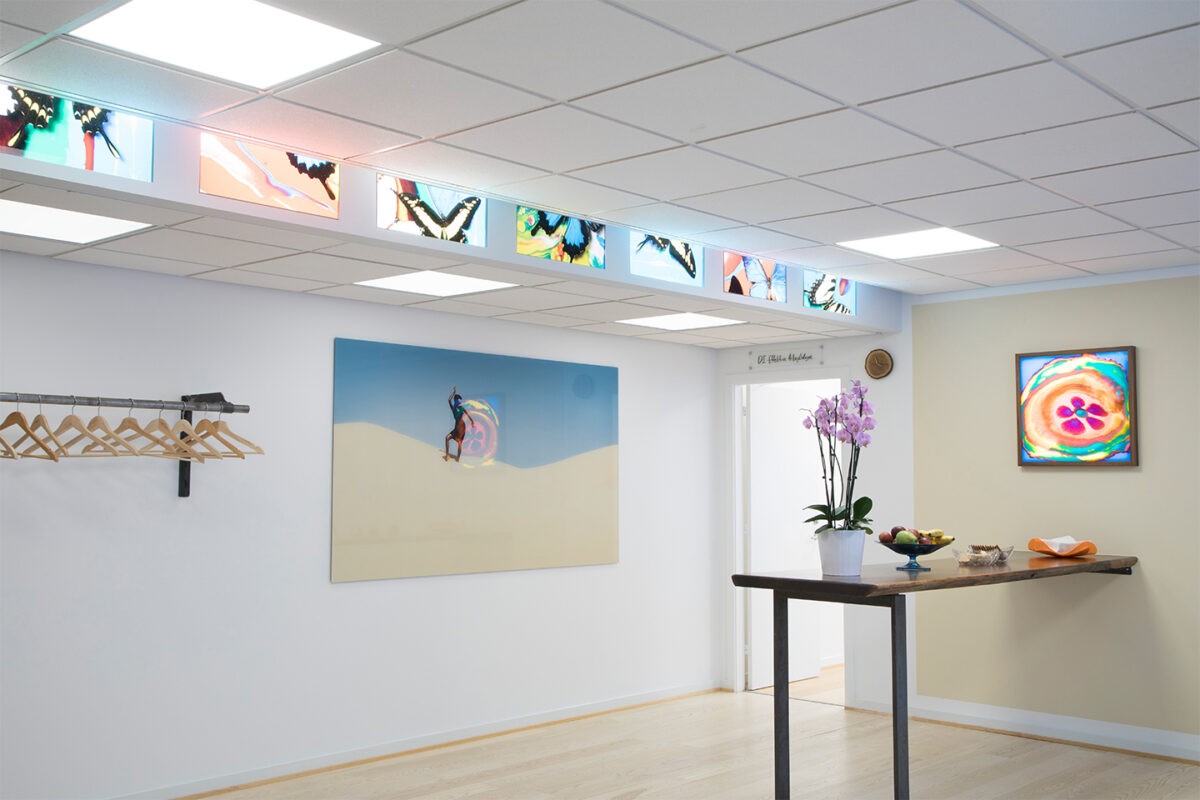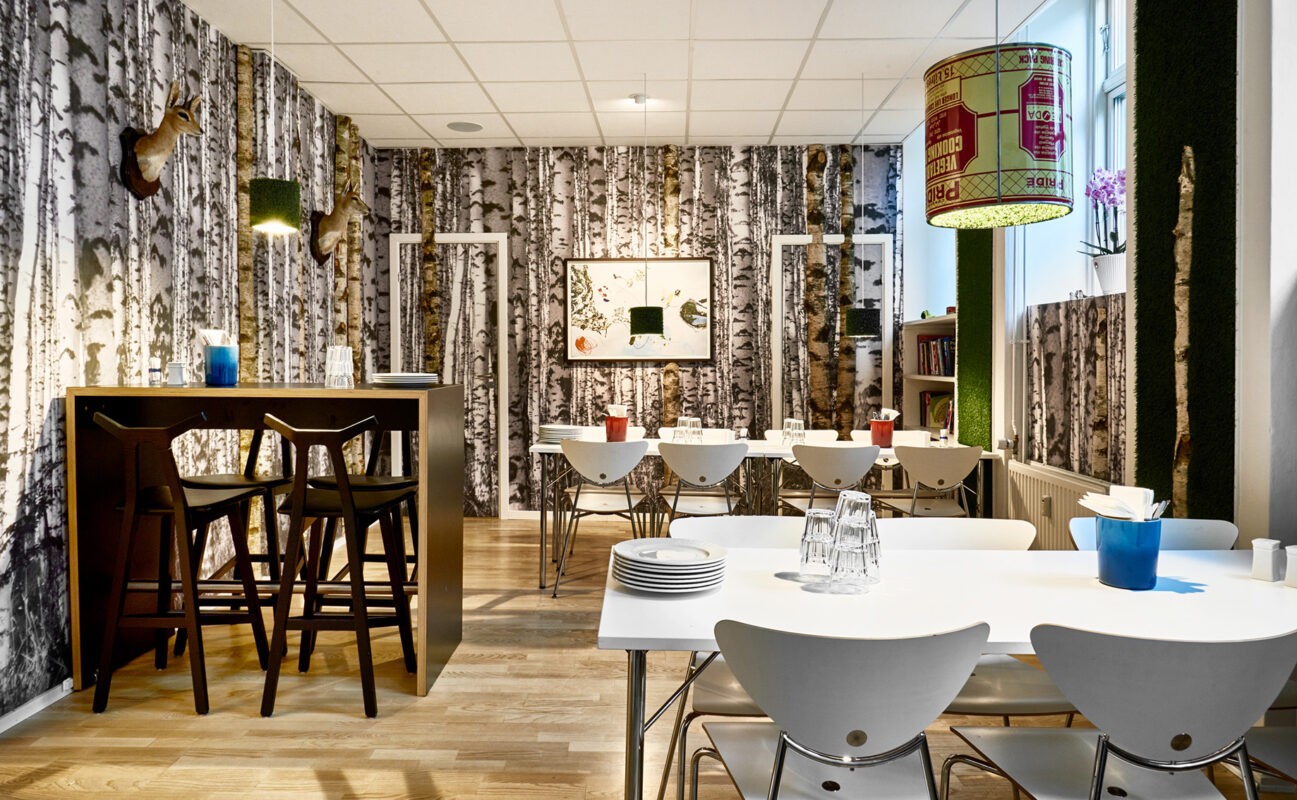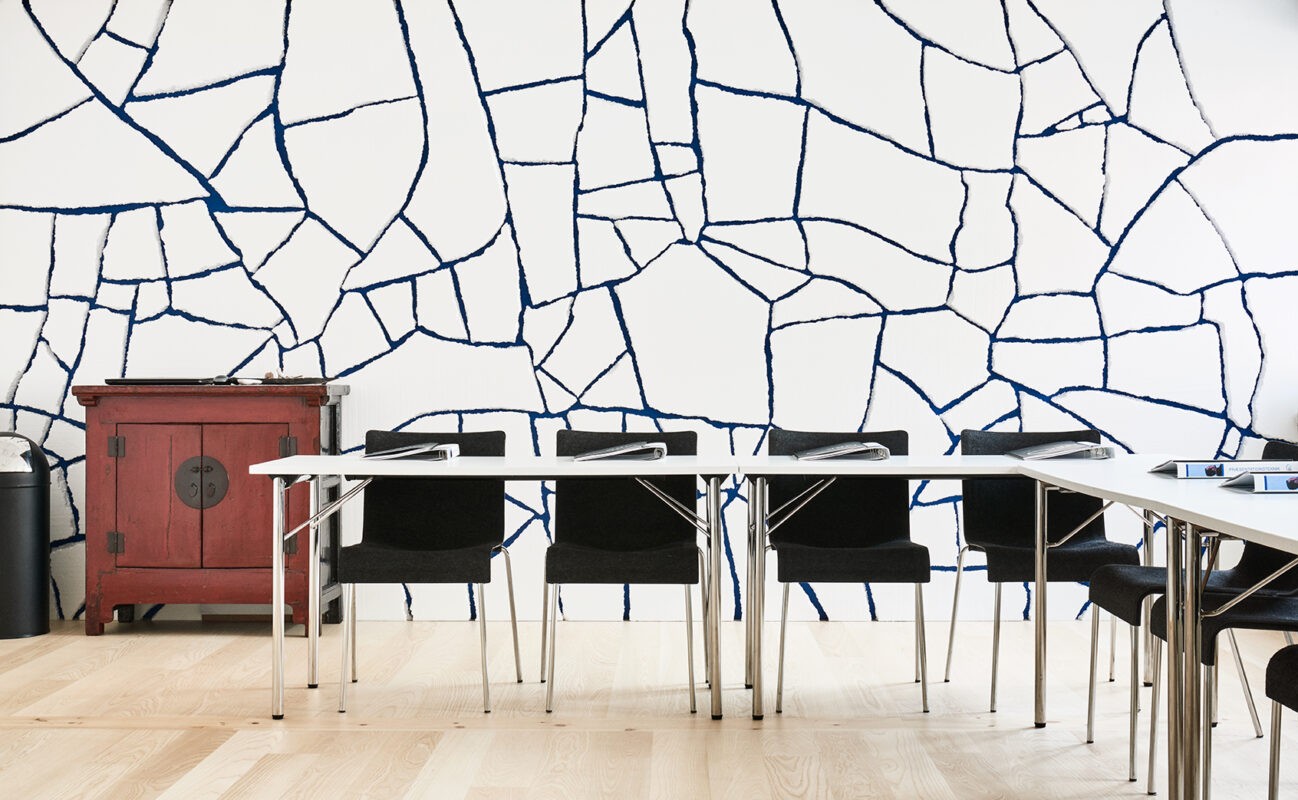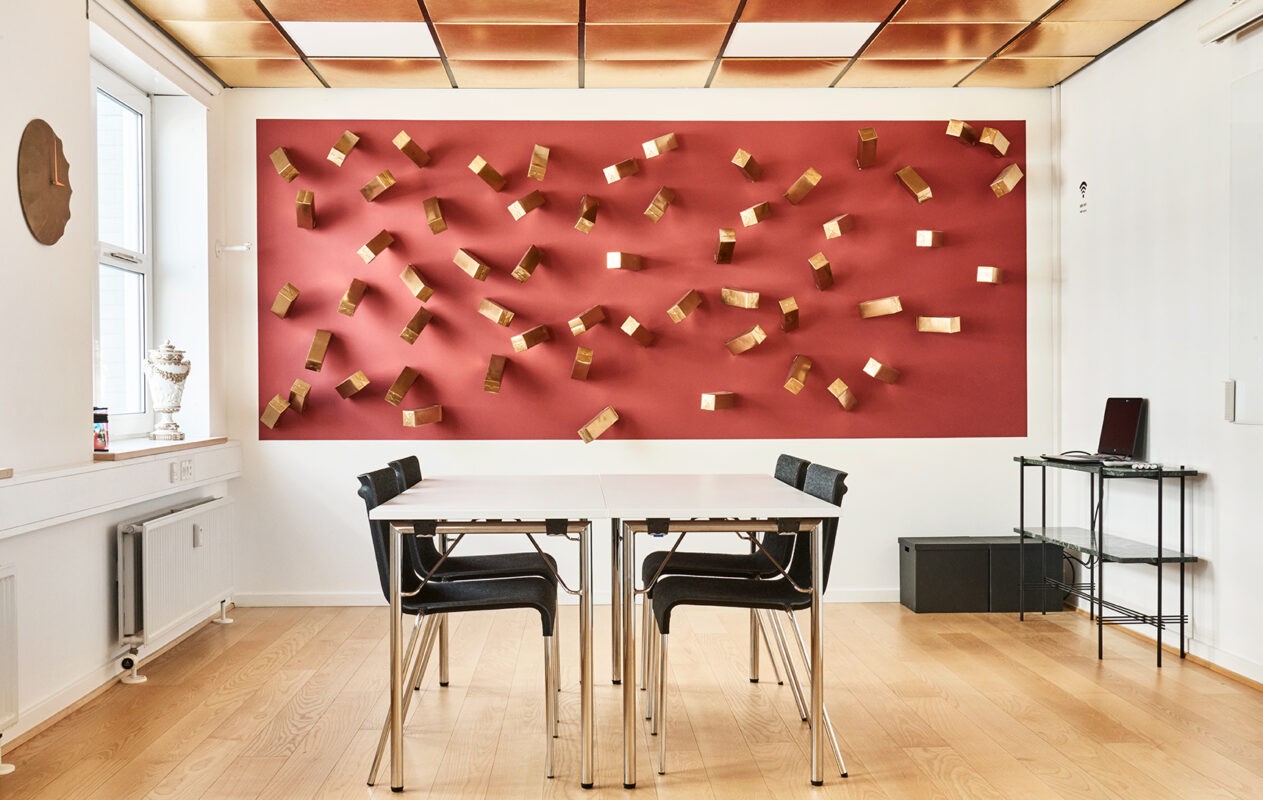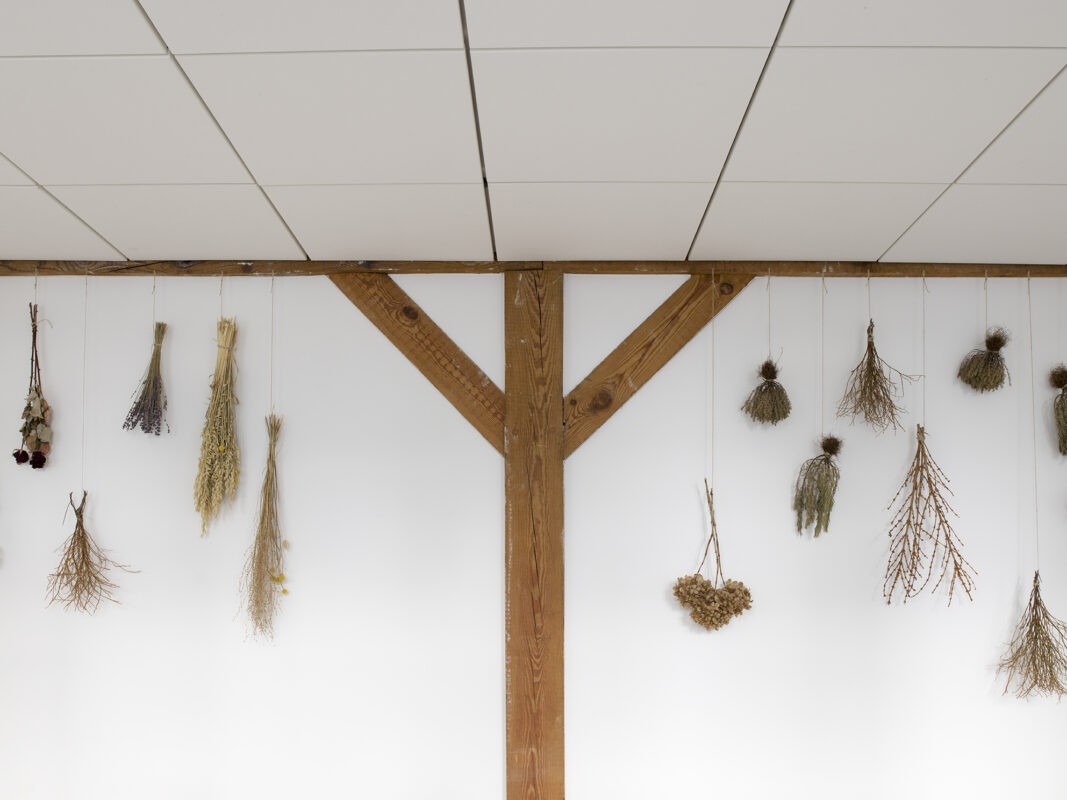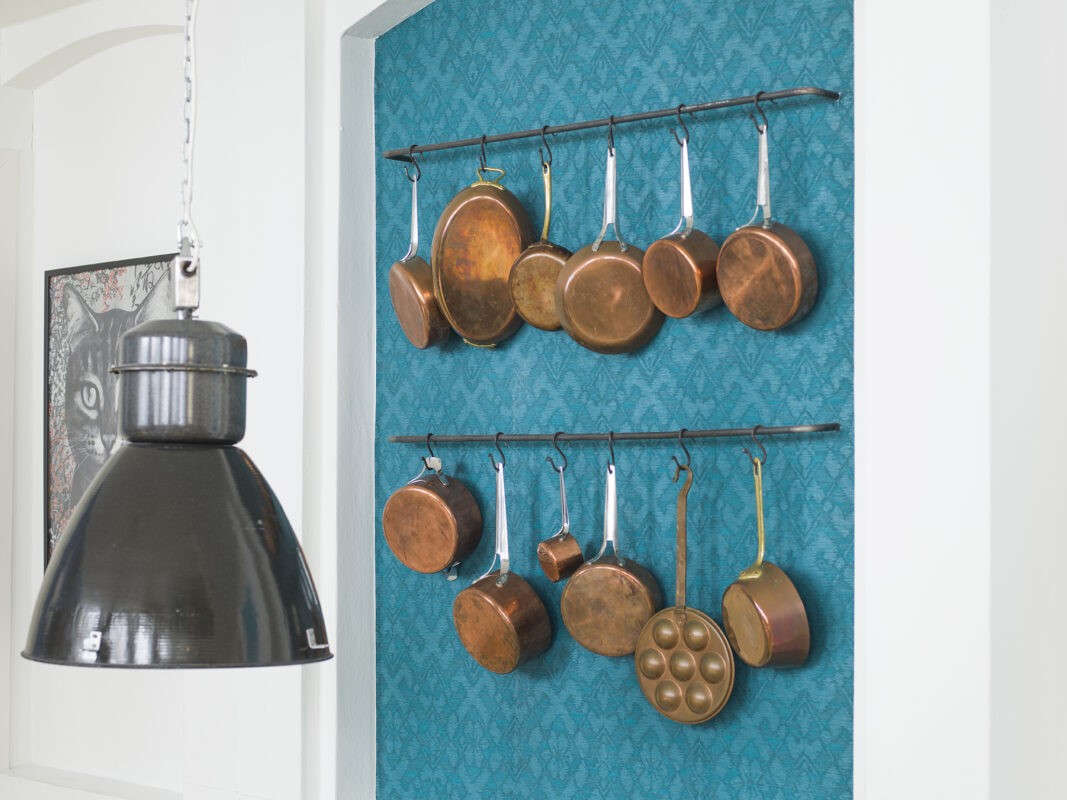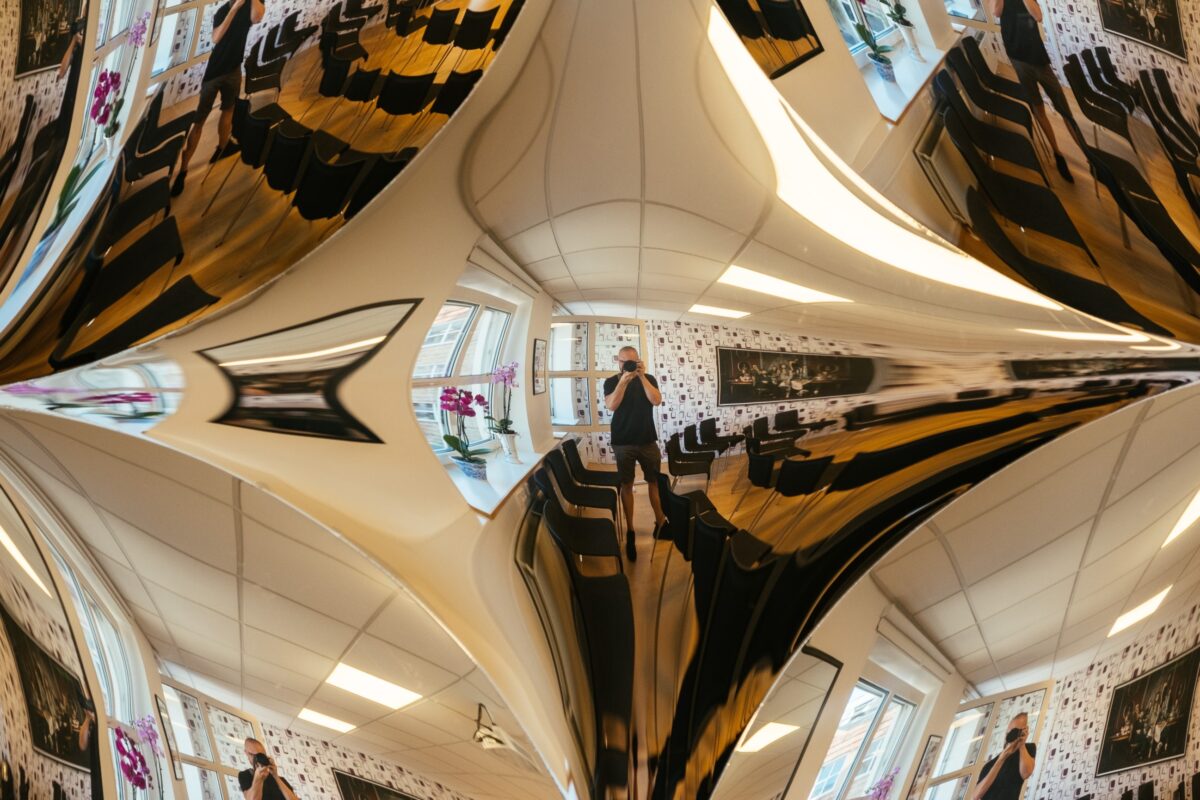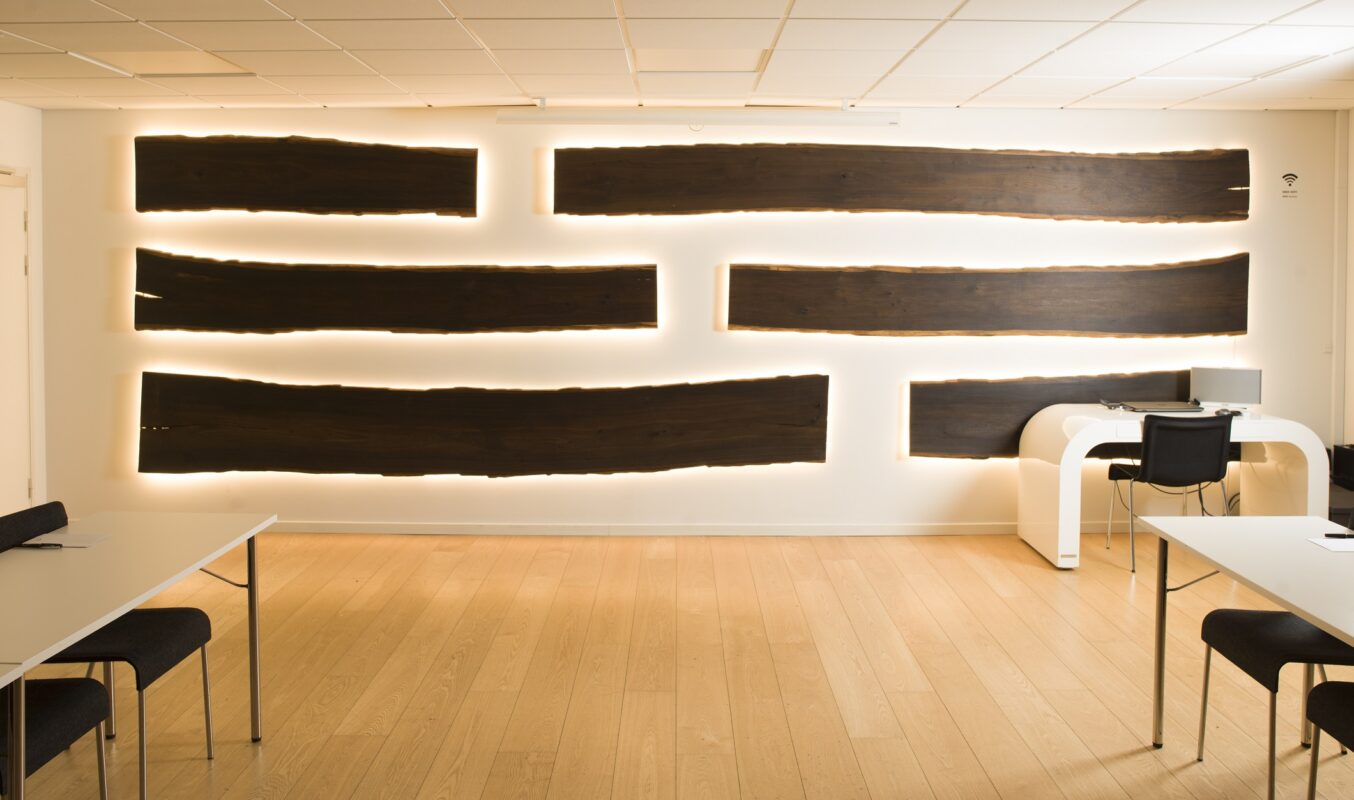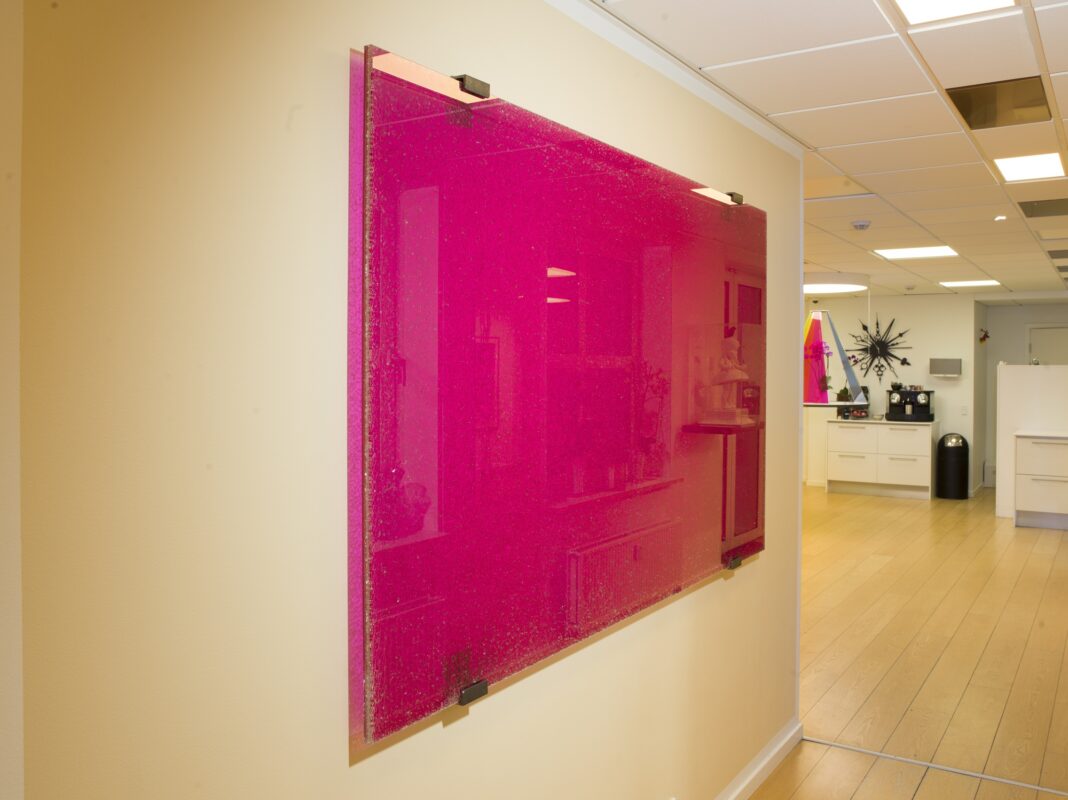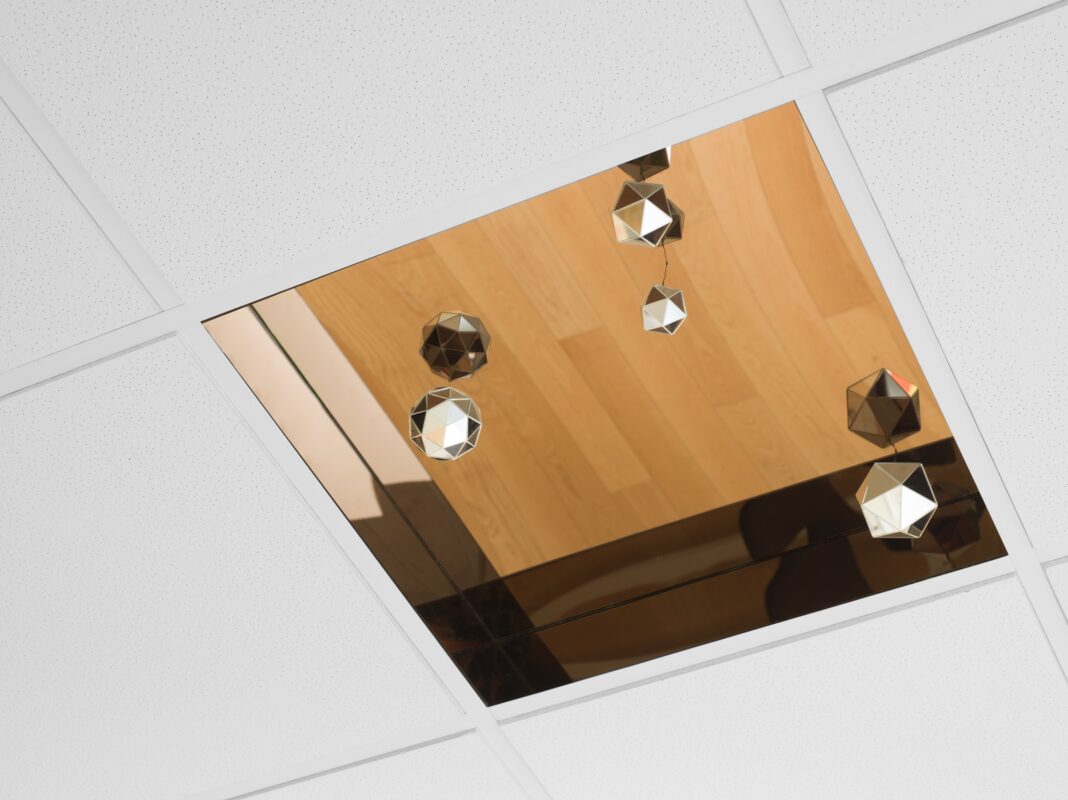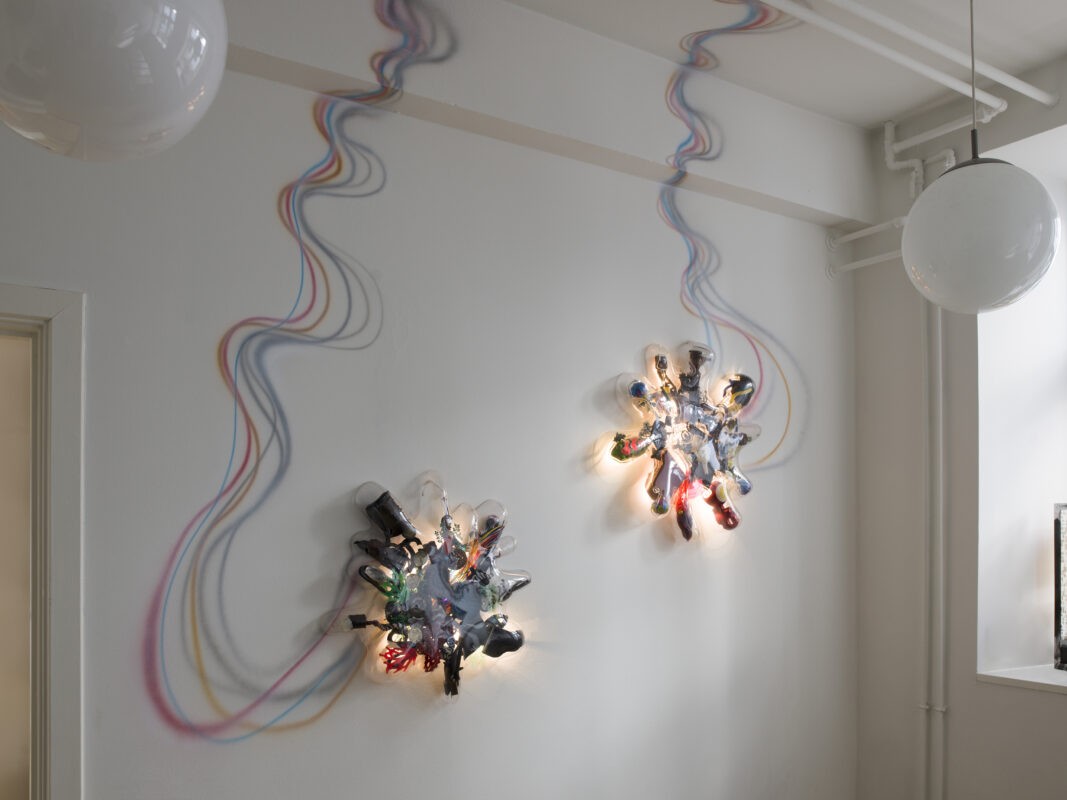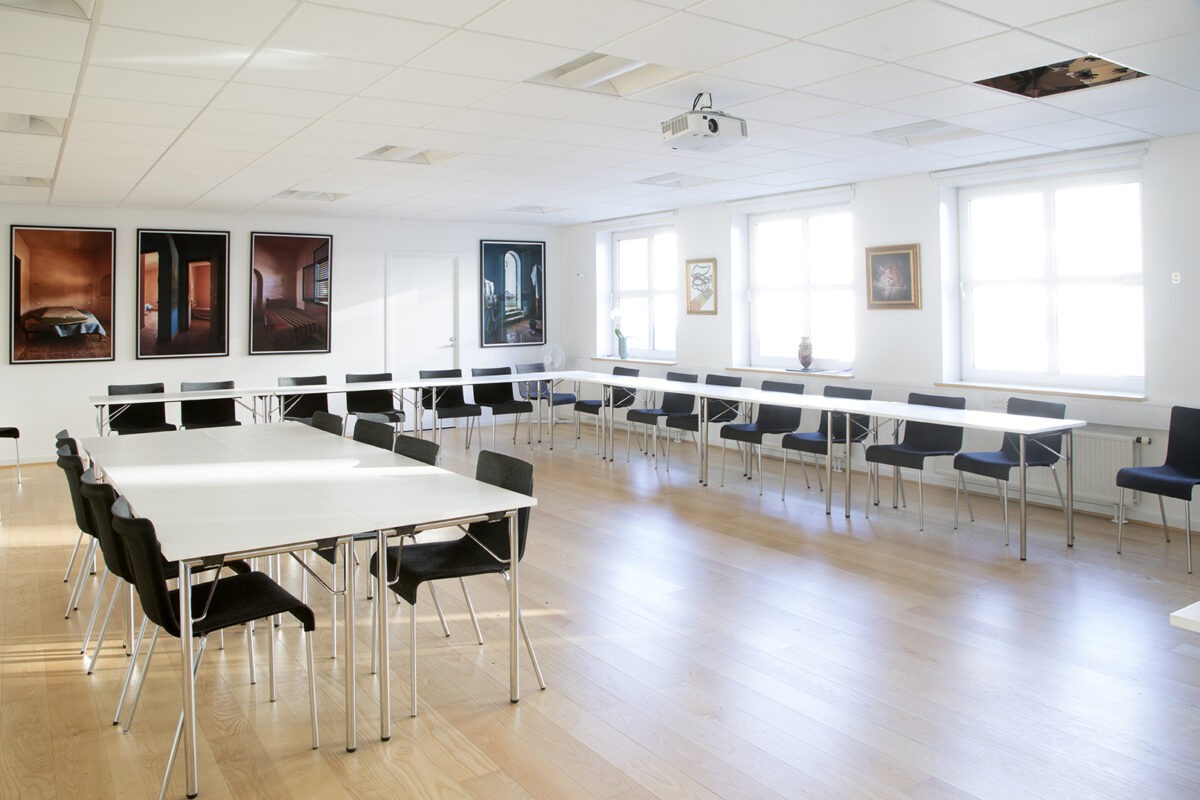 You have the possibility to create life in your offices by using some of your ceiling lamps as light boxes. You can elevate the cosyness and work environment and get real art at the office without it taking up any space, while it maintains a low price that any budget can manage. Who wouldn't like a little more color and beautiful butterflies in the daily surroundings? This is a very simple way to make use of a few of the already existing ceiling lamps and recreate them as light boxes.
MBK is also an art gallery where our guests can explore many different forms of art. We have created Denmark's best evaluated meeting, course and conference rooms, through the creation of pleasant and inspiring decoration. We mix the most well-known artists' works with less well known works of art. We inspire creativity and development, and at the same time we use simple tools in interior design to create a friendly and cozy atmosphere. We create a positive and welcoming atmosphere in a way that our guests do not immediately see what we have done and how we have made great use of arranging rooms, but can only sense the atmosphere in our rooms.
Themes and moods in art and decoration
Some of our rooms have a themes, for example, The Mystery Room, The Flying Room, The Forest, The Gold Room or the Greenland Room. Some of our rooms have a certain mood or style, but most rooms have art by different artists and with different artworks that harmonise in different ways such as, in the way they are displayed, colours, sizes and expressions.
Write or call us at +45 2042 7195.