Is it outer space and the universe? Is it creation or destruction? Is it the development of life or a future with UFO's in distant galaxies? Jonas Pihl has his own way of painting, which does not resemble any other artist. He is distinguished in his field and his talent is outstanding. Since Jonas graduated from The Royal Danish Academy of Fine Arts, he has become more and more well known, but more great work is still expected. He paints a blend of science fiction, comic books and funky colourful space-like motifs that have both great creativity and a tight structure. Both small canvases with very detailed art and giant decorations with large figures, form part of Jonas Pihl's artistic universe.
---
Jonas Pihl has produced some outstanding works in the public space. Locals and visitors to Copenhagen cannot fail to notice the very special, stunning looking globe entitled 'Globen', on the Copenhagen Airport Metro platform. In Aalborg, Jonas is responsible for Northern Europe's largest mural called "Tvillingerne" (The Twins). The work showcases the change of Aalborg as a city, from the industrial centre of Northern Denmark, to a city of knowledge and culture and adorns the sides of two huge silos, at an old cement factory site, standing 34 metres high with a circumference of 27 metres.
Jonas creates decorative art both inside and out, in both large formats and small sizes. He has, among other things, made decorations for Novo Nordisk, Nykredit Bank, Vesterbro Library, Pension Danmark and VUC Syd.
Jonas Pihl and MBK meeting rooms
Jonas Pihl has always been a part of MBK. His works were already quite unique and fascinating when he was a student at the Royal Danish Academy of Fine Arts. Jonas Pihl dares to go beyond the ordinary. His art comes out into space and Jonas Pihl has the courage to plunge into deep waters with his very own kind of art.
This belief in oneself and the ability to firmly hold onto it, as well as a formidable capacity to collaborate, means Jonas has always supported MBK.
Jonas Pihl is the only artist who has his own room at MBK conference center, The Jonas Pihl Room. It is decorated from floor to ceiling with sculptures, murals and ceiling paintings, 5 rosettes (4 in the ceiling and one on the wall) and figures that connect over walls, the ceiling and even in the toilet.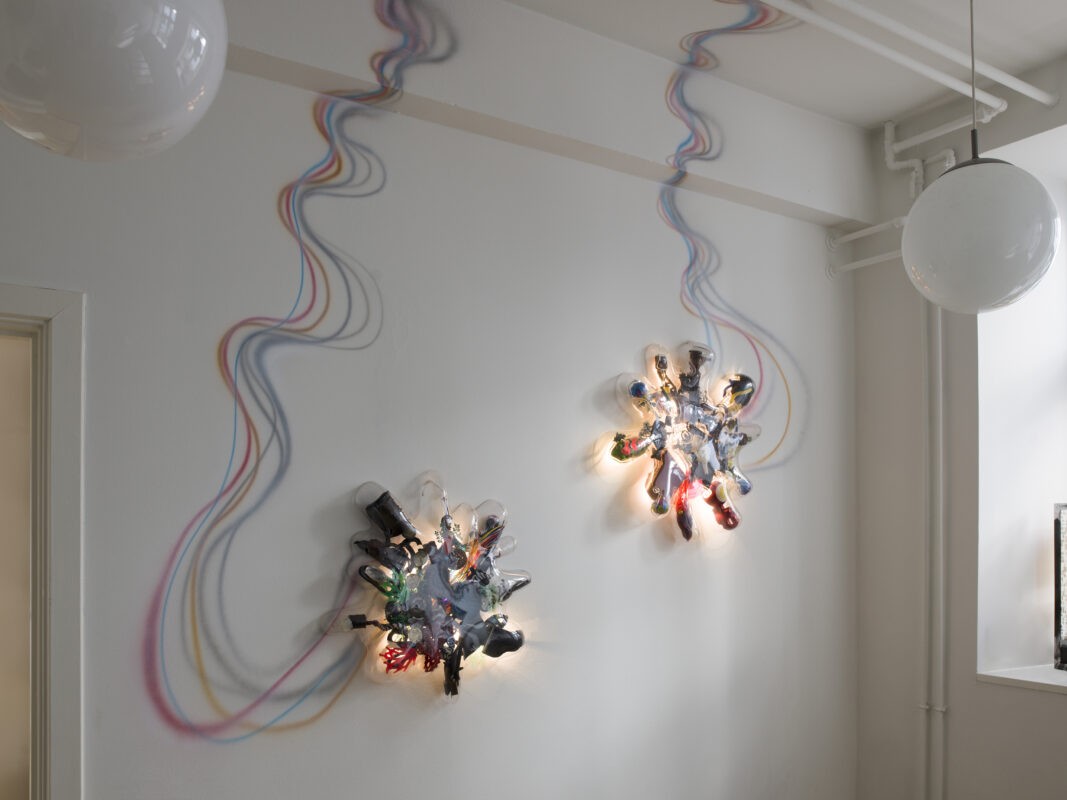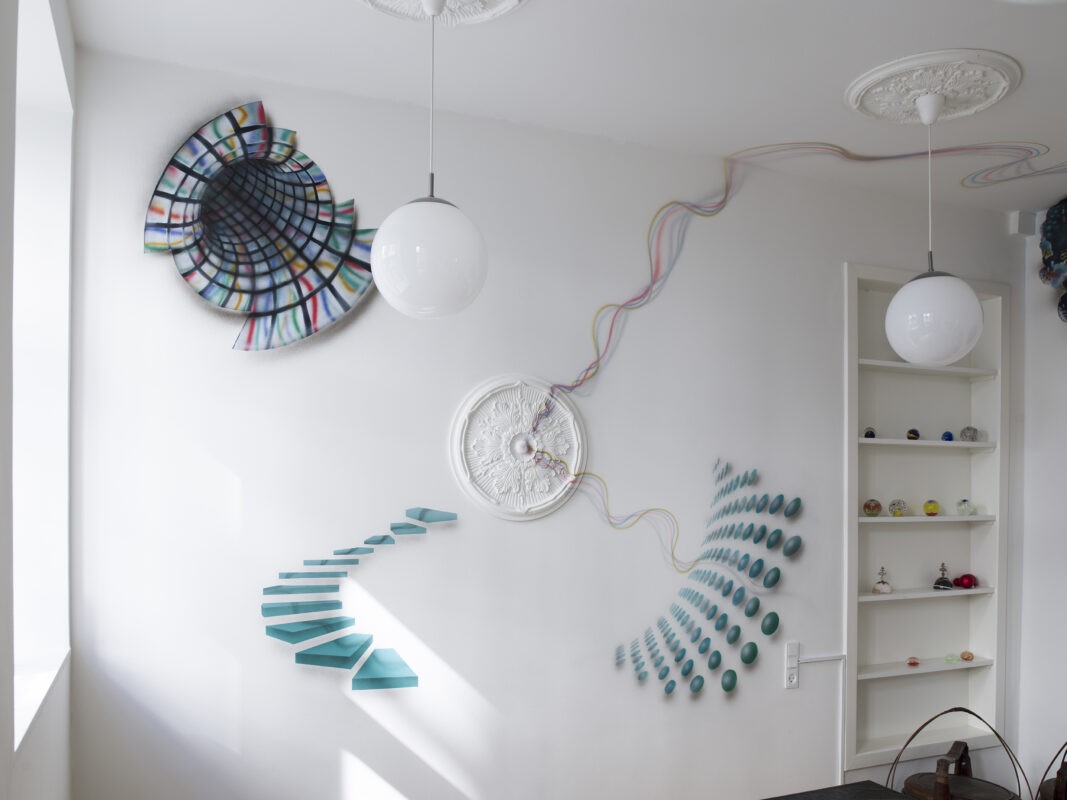 Multifaceted art
Jonas Pihl is from a new generation of artists who renew the traditional art of painting and work with a completely new artistic idiom. His paintings are created with precise brush strokes, sprays and visual colour experiments, and Jonas works with sculptures, collages, paintings, music and art installations. He often creates three-dimensional worlds and spatial perspectives with optical illusions that can both seem chaotic and detailed.
Exhibitions and art fairs
Jonas Pihl has exhibited at Art Herning, Roskilde Katedralskole, Frederikshavns Kunstmuseum, Holstebro kunstmuseum, Brandts, Randers kunstmuseum, Liverpool Biennial, Den Frie Centre of Contemporary Art, Dronninglund Kunstcenter, Maskinfabrikken in Køge, Kunsthal Charlottenborg and in many galleries throughout Denmark and New York.
Collaboration with other artists
Jonas Pihl is a graduate of the Royal Danish Academy of Fine Arts and has worked with many other artists. In addition, he has participated in several group exhibitions, together with Eske Kath, Lars Tygesen, Cathrine Raben Davidsen, Mie Olise, Morten Schelde, Ivan Andersen, Fie Norsker, Mie Mørkeberg, Oscar Sølvsten, , Trine Boesen, Ida Kvetny, Kristian Vodder Svensson, Jonas Hvid Søndergaard, Astrid Myntekær, Michael Isling, Frodo Mikkelsen, Kathrine Ærtebjerg, Krista Rosenkilde and many more.