Light boxes in the office
Why do offices always have to be so boring? Hvor haven't there been made more of the work environment with fine Corporate Decoration?
It isn't very expensive to make light boxes in the office ceiling and it simultaneously creates a completely different cosy atmosphere and an improved working environment.
It is hard to be stressed and sad, when you have beautiful butterflies above your head.

Holly Jean Dorger is Prima Ballerina with the Royal Danish Ballet. She is an unbelievably spectacular ballerina with some of the greatest roles in the major ballets. Holly is an American and as a child, was fascinated by the world of ballet and as a 14-year-old she was admitted to the prestigious School of American Ballet in New York.
Michael Brorsen has taken many photos of Holly Dorger dancing ballet, that are now proudly displayed in MBK Conference Center. We sell several of them as art photos and some of them as wall-mounted light boxes in limited editions of just 10 pieces in the size 40cmx40cm.
Cool funky light boxes
Jan Wessel is the master of light boxes. His style is modern, cool and funky with light boxes that fit just as well in the bedroom as in the office. Jan's light boxes are extremely popular and sell well in many countries. This is an opportunity to own a truly unique work of art that also serves as a decorative lamp. We only make each light box in a limited edition of just 10 pieces.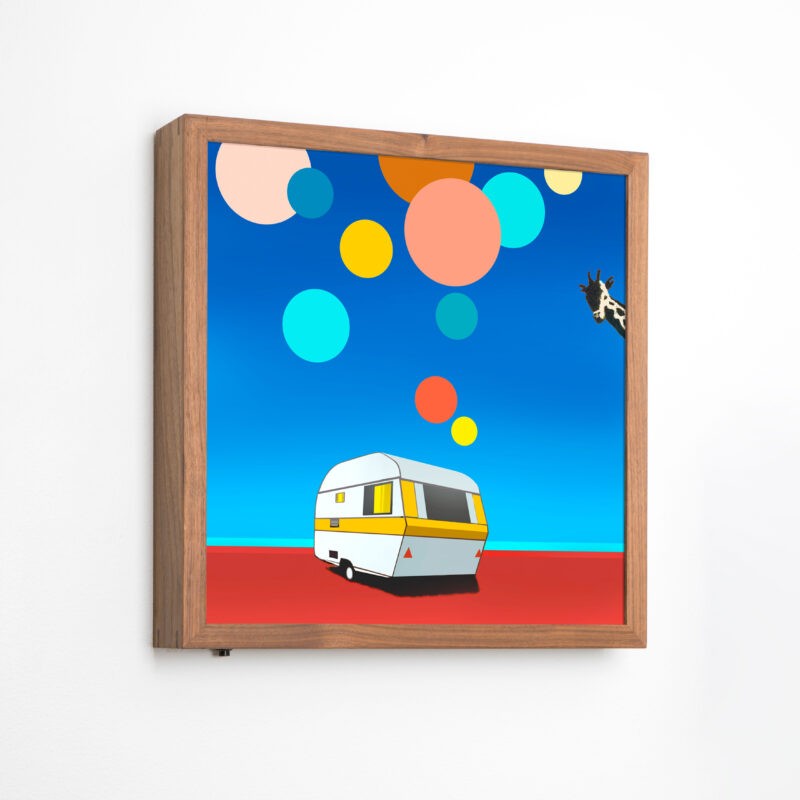 Light boxes for you
You can buy the wall-mounted light boxes and hang them directly on the wall. It requires only 2 screws, and you have a unique work of art. The wall-mounted light boxes are limited to just 10 copies (edition 10).
We can make light boxes for you in dimensions that fit your premises. We can make light boxes that can stand on the floor and, for example, function as freestanding space dividers with beautiful motifs on both sides. Tell us what you need, and we will tailor a light box specifically to you.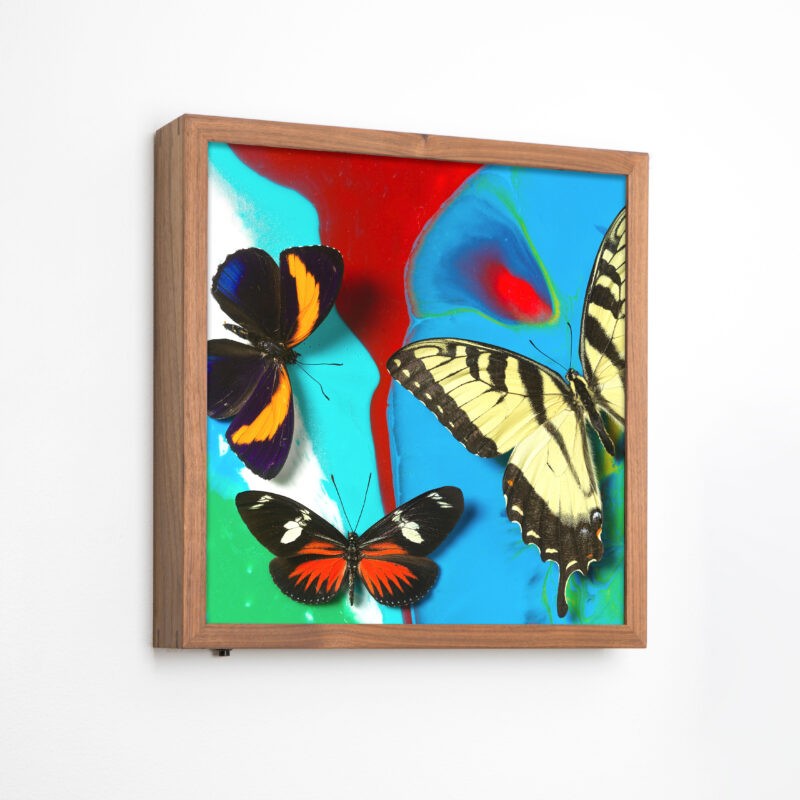 Free standing light boxes
In our reception area we have a large light box standing freely on the floor that serves as a welcome light box for our guests. The artist, Michael Brorsen has placed butterflies on top of his painting and taken photos for postcards and light boxes with these motifs.
The light box that stands on the floor is thus a colourful, happy and welcoming with butterflies on both sides. We made the free-standing light boxes as part of our stand at trade fairs, but were so taken with the butterflies, that we use it daily as a welcome at our reception.