Unika is unique pieces of art they only exists in one edition, but they can often be purchased for an affordable price. Collages, assemblage, monotypes and various paperworks is the artists possibility to create unique works. They are not made as a Lithograph in numerous copies.
---
Collage
Many artists use collage to create unique works of art. Collage is especially used by surrealist artists who have found a special expression to create unique worlds. Collage consists of several parts, most often a combination of different materials, drawings, paintings and objects that are glued into the Collage. Typically, the Collage is a world with various recognisable objects utilised in new and unexpected ways. A Collage can create a three-dimensional impression and allow you to explore.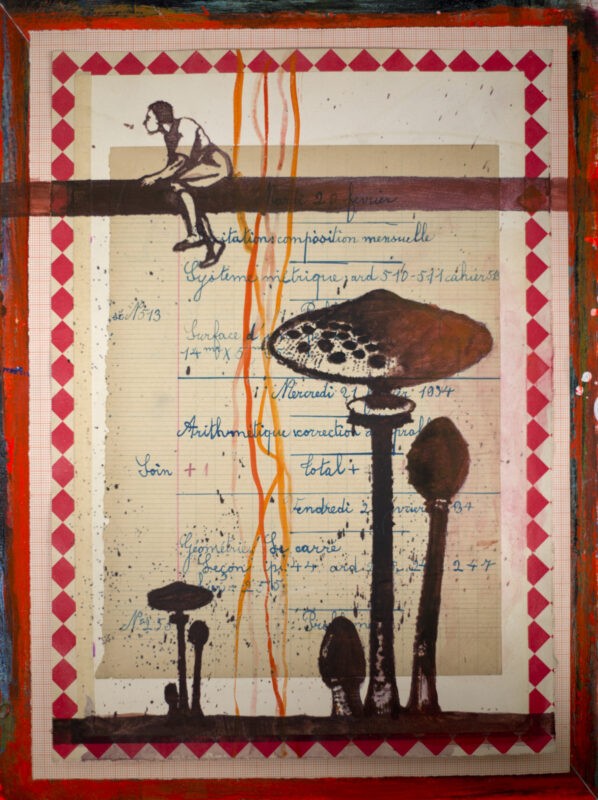 Monotype
Each Monotype is completely unique and only one copy of each is made. However, part of the design can be repeated in other monotypes that are composed in other ways. Monotypes are slightly more expensive than Lithographs and Prints, as there is only one copy of the Monotype. This is a way to acquire a unique work of art at an affordable price.
Assemblage
Assemblage is an extended form of collage, where objects become part of the artwork, becoming three-dimensional elements projecting out of, or from the substrate.
Salvador Dali, Henry Heerup, Max Ernst and Wilhelm Freddie are just some of the artists who have used Assemblage to create unique works of art.